"Night, sand, and snow: these are what make up my slender land." So wrote poet Pablo Neruda of Chile, his native country. As descriptions go, this one's pretty apt. A long string of terrain wedged between the Andes and the Pacific, Chile is a place of Martian deserts and snowy peaks, sunny vineyards and starlit nights. So varied are its charms, that choosing the best places to visit in Chile can be a bit overwhelming.
Dedicated urbanites, for instance, will find themselves tempted by Santiago and Valparaiso, with their world-class museums, gastronomy, and arts scene. Meanwhile, wine aficionados and day-trippers will incline towards the vineyards further south, in the country's verdant waist. And nature lovers of all kinds will thrill to Chile's majestic landscapes, from the lunar Atacama in the north to windswept Patagonia near the pole.
Here are our best places to visit in Chile, the country that embodies Neruda's poetry as much as it inspired it.
In 2013, National Geographic put this jaw-dropping, 700-square-mile wilderness of jagged peaks on the cover of its World's Most Beautiful Places issue. They knew what they were doing. A perennial contender for UNESCO's World Heritage list, Torres del Paine is a place to experience calving glaciers and granite monoliths, shimmering lakes and grassy pampas. When you go, keep an eye out for the pumas: they're notoriously elusive.
It's the driest spot on Earth, but don't let that fool you: the Atacama teems with life and beauty. You'll find it in the clockwork eruptions of the El Tatio geysers, in the dancing flamingoes of the mirroring salt pools, in the otherworldly sunsets of the Valley of the Moon. By day, enjoy sandboarding on rust-colored dunes. By night, watch the stars wheel above you with one of the world's biggest telescopes.
Everyone knows the iconic moai heads of this, one of the remotest spots on the planet. What they may not know is the lush tropical environment that fostered these enigmatic statues. Volcanic craters and sugar-white beaches bewitch all who come, allowing the island's 20,000 archaeological sites to deepen their spell. An adventure that's truly once-in-a-lifetime.
Many travelers overlook Chile's lake region, with its glacial lakes and snowy volcanoes. In truth, it's probably just as well, given that the area is one of the most pristinely beautiful in all the country. Here humid wetlands allow for canoeing and hiking; on nearby islands such as Chiloé, an unspoiled people preserves maritime traditions that date back to the time of the indigenous Mapuches.
Chic and cosmopolitan, Santiago is one of South America's great cities. Set against the backdrop of the Andes, it's a place of poetry and dance, museums and memory. Stunning exhibits shed light on the country's pre-Hispanic past, even as a hip gastro scene entices with its fusion innovations. At sunset, don't miss Cerro San Cristobal, with its gorgeous mountain panorama.
These contrasting cities afford fertile day trips from Santiago. Valparaiso is the more bohemian, with its funky graffiti art and Day-Glo, boxcar-like hillside elevators. Viña, meanwhile, is a resort town, full of sunbathers and partygoers. What unites them? A uniquely festive atmosphere—Chile at its most get-away-from-it-all.
Puerto Natales is the gateway to Torres del Paine. But it's also a lot more. A colorful fishing port, the region is home to luminous fjords, blue glaciers, and abundant fly-fishing. This is Chile's answer to the quaint villages of New England or Nova Scotia—postcard-perfect landscapes included.
If Puerto Natales is the entryway to Torres del Paine, Punta Arenas, some 150 miles further south, opens the door to even more extreme territory: Chilean Patagonia. Windswept and hauntingly beautiful, this is the jumping-off point for cruises of Tierra del Fuego and the South Pole—as well as for Magellanic penguins.
The Best Places to Visit in Chile
Travel to Chile with South American Vacations to experience the best places to visit in this long, slender country. South American Vacations offers personalized small group or private tours to all parts of Chile.
See Also: The Chile National Tourism Service website.
Recommended Tours
Don't Forget to Share This Post!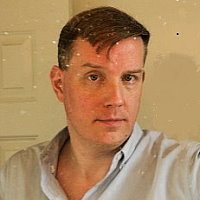 Mike Gasparovic is an independent travel writer based in Lima, Peru. He has written for Fodor's, Peru This Week, and a host of online websites, in addition to creating two book-length guides for expats new to his adopted hometown. His chief interests are the history and culture of the Spanish-speaking world. His blog is Latin America Confidential.