"Rich Coast," the Spanish named it. And indeed, Costa Rica's natural and ecological wealth is staggering. Long a haven for expat retirees owing to its balmy climate and prosperous economy, this tiny Central American republic is home to some of the lushest, most verdant landscapes on the planet—as well as a biosphere hosting some 500,000 animal species. No wonder visitors find themselves bewildered when choosing the best places to visit in Costa Rica.
Costa Rica packs tremendous eco-diversity into a compact space. Whether you opt for Class-IV whitewater rafting or waterfall rapelling in the shadow of an active volcano, canoeing through mangrove swamps or peeping through a leafy jungle canopy, the naturalist in you will thrill to find humid rainforest and sandy coast just a short bus ride from each other. In Costa Rica, each step takes you deeper into nature, where lianas and orchids grow in teeming profusion, and jaguars, poison dart frogs, and scarlet macaws skitter through the brush.
Here are our best places to visit in Costa Rica—a paradise whose marvels are seemingly infinite.
This active (though thankfully dormant) volcano is one of Costa Rica's hottest attractions—literally. Thermal springs and dried magma draw travelers seeking rejuvenation, while the region's numerous resort spas allow those frazzled by the rat race to disconnect and heal. Don't miss the nearby Mot Mot Butterfly Garden: it's one of Costa Rica's most exotic wildlife sanctuaries.
Founded by pacifist Quakers in 1951, this protected cloud forest radiates a sense of peace. Here, amid the mists of the 100-foot jungle canopy, you'll spot hundreds of avian species, including the resplendent quetzal, flitting from branch to branch in a heaven of orchids and bromeliads. You'll also experience a way of life radically different from our frenzied, overly plugged-in society—a world where humans live in serene harmony with all of creation.
This eight-square mile refuge was chosen by Forbes as one of the most gorgeous parks on the planet. It's an accolade well deserved. When you go, you'll find secluded coves, branching trails, and rainforest growing right up to the water's edge. Even better, you'll share the paths with white capuchin monkeys, who scamper through the foliage on specially constructed bridges.
A perfect intro to Costa Rica's varied delights, Guanacaste is one of the country's tourist meccas. Here you'll rub elbows with surfers in quest of the perfect wave on the pristine beaches, weekenders looking to decompress at luxury spas, and wildlife lovers hoping to glimpse jaguars or peccaries. The region's stunning national parks captivate with their beauty.
Tortuguero means "turtle catcher," but what really gets captured every year from July to October on this black-sand beach are the hearts of those who visit. The reason? Thousands of newly hatched green and leatherback turtles, dragging their tiny shells along as they head for the sea. Kingfishers, caimans, and water-striding "Jesus Christ lizards" are other denizens of this still-pristine coastal park.
Looking for off-road adventure? Corcovado is Costa Rica at its most remote and wild. Encompassing some 13 separate biospheres, this hot, humid peninsula offers one of the largest tracts of virgin rainforest in Central America, complete with alligators, jaguars, and endangered harpy eagles. Kayaks and speedboats take you along the mangrove swamps at the water's edge.
Costa Rica's capital, with its trendy eateries and pre-Columbian museums, is a perfect acclimation point for newcomers to the country. But the valley's real excitement lies outside the city limits, amidst volcanic lakes, cloud forests, and waterfall gardens. If you're up to it, head for the Pacuare River, where Class III and IV rapids challenge even seasoned rafters.
The Best Places to Visit in Costa Rica
Travel to Costa Rica with South American Vacations to experience the best places to visit in this eco and adventure tour paradise. South American Vacations offers personalized small group or private tours to all parts of Costa Rica.
See Also: The Costa Rica Tourism Board website.
Recommended Tours
Don't Forget to Share This Post!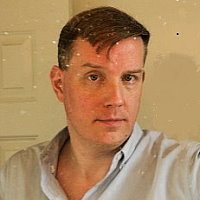 Mike Gasparovic is an independent travel writer based in Lima, Peru. He has written for Fodor's, Peru This Week, and a host of online websites, in addition to creating two book-length guides for expats new to his adopted hometown. His chief interests are the history and culture of the Spanish-speaking world. His blog is Latin America Confidential.