From no-go to must-see: in just 20 short years, Colombia has been utterly transformed. Gone are the guerrilla wars and narco-insanity of the 80s and 90s. In their place, this vibrant, dynamic nation has created a booming tourist industry with some of the most jaw-dropping scenery in the Americas. This means sizzling coastal beaches, lush coffee fincas, multicolored rivers that flow like liquid rainbows, all in a landscape that shifts from Andean peaks to tropical jungle in just a few hours' trip. No wonder more and more travelers are looking to discover the best places to visit in Colombia — Narcos and its ilk notwithstanding.
Colombia's culture is as varied as its geography. In the Caribbean cities of Santa Marta and Cartagena de las Indias, a relaxed tradition of coastal hospitality is at one with the clopping carriages and jasmine-entwined balconies of a bygone era. Meanwhile, at archaeological sites like San Agustín and La Ciudad Perdida, mysterious ruins lie hidden in leafy jungles. And in modern mega-urbs like Bogotá and Medellín, gastronomy, shopping and nightlife attract an international class of partyers and pleasure-seekers. What unites them all? More than anything, it's the infectious spirit of alegría (joy) that's uniquely, recognizably Colombian.
Colombia is a country that's reinvented itself. Here are some of the best places to visit in Colombia, a legendary land of emeralds and gold.
This sultry Caribbean port is among the most magical places in the hemisphere. Immortalized in the novels of Gabriel García Márquez, its walled city evokes a romantic era of pirates and privateers, viceregal palaces and bougainvillea-covered mansions. Don't miss the city's stunning fortresses, which are cited by UNESCO as among the best in the Americas.
Athens of South America? Or latter-day Babylon? Colombia's dazzling capital is a little bit of both, with a vibrant cultural life that encompasses street art, pre-Hispanic gold, and some of the most exciting museums on the continent—while also not skimping on la rumba (partying) after dark. La Candelaria, the city's emblematic colonial neighborhood, melds the city's two personalities, with 400-year-old cathedrals side by side with jumping salsa joints.
Looking for a good cup of joe? The fertile triangle framed by the towns of Manizales, Pereira, and Armenia produces some of the best in the world. When you visit, you'll experience every stage of the coffee-production process at one of the local fincas—and discover incredible hospitality in the process. Overnight stays are recommended.
In this vast Caribbean reserve, mountains, sea, and shore fuse to make one of Colombia's most enchanted natural destinations. During the day, enjoy snorkeling among coral reefs or wildlife spotting in the jungle brush. At nightfall, spectacular sunsets await, as you lie in your hammock beneath the stars.
Colombia's "City of Eternal Spring" is a place brimming with art and beauty. From the paintings and statues of native son Fernando Botero to the hilltop parkland of Parque Arví, the city charms with its visual pleasures, which reach a climax in the weeklong Flower Festival in August. Additional food for the eyes can be found after dark, in the city's pulsing nightclubs.
Regarded by many as the world's salsa capital, this vibrant city in the steamy Valle de Cauca features bewildering array of places to shake one's groove thing. There's also a funky colonial downtown, butterfly farms, and a sprawling zoo. Don't leave without trying drinks made with lulo, a tropical fruit that's a point of Colombian pride.
The Best Places to Visit in Colombia
Travel to Colombia with South American Vacations to experience the best places to visit in this dynamic country. South American Vacations offers personalized small group or private tours to all parts of Colombia.
See Also: The Colombia International Tourism Promotion Agency website.

Don't Forget to Share This Post!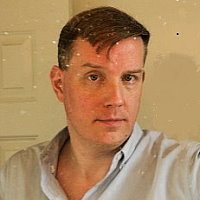 Mike Gasparovic is an independent travel writer based in Lima, Peru. He has written for Fodor's, Peru This Week, and a host of online websites, in addition to creating two book-length guides for expats new to his adopted hometown. His chief interests are the history and culture of the Spanish-speaking world. His blog is Latin America Confidential.