It's unavoidable: there's simply no way to visit Cartagena de Indias, Colombia's steamy Caribbean gateway, without being seduced. Not just by the clopping carriages and bougainvillea-twined balconies, mind you, of its colonial walled city, but by everything in what Colombians call la ciudad heróica. The heat. The sea. The salty, sweat-drenched blur of life in the tropics itself.
Like all seductions, Cartagena's starts with a sizzling physical allure. Sugary beaches. Miami-style skyline. A romantic old clock tower atop a storybook arch. From there, the spell deepens, as candleflames beckon from the dimness of baroque churches, and the clink of rum bottles and mojito glasses is heard above the hilarity of sidewalk cafés. At night, the infatuation blooms into fever, as atop the fortified walls moonlight picks out the silhouettes of softly swaying couples, and champeta rhythms from Carlos Vives's "Pa' Mayte" throb from the loudspeakers. With so many seductive things to do in Cartagena, a three-day fling not seldom ends up becoming a torrid, lifelong passion.
The list below of Ten Things to Do In Cartagena hints at the city's enticements. Don't be surprised if, after a day or so, the plot of that García Márquez novel ends up seeming a bit…well, ordinary…
1. Wandering the Walled City
Like a 16th century telenovela: such is the face Cartagena's romantic old city presents to new arrivals. Miraculously, that impression never dissipates. However much you wander its maze of cobbled streets and pastel-tinted houses, this UNESCO World Heritage site never loses its palm-lined, flower-festooned magic. If you're historically minded, check out the Iglesia de San Pedro Claver, a convent housing the remains of a monk who cared for Cartagena's slave masses. Or head to Las Bóvedas, a line of munitions vaults that now serve as a handicrafts market. Whatever you do, though, don't miss the city after dark, when Cartagena dons its full regalia. A quick climb onto the 25-foot walls—eight miles of them—affords you a sentry's-eye view of the festive streets below.
2. Braving the Tunnels of San Felipe Barajas
Prone to panic in tight places? You might want to steer clear of this fortress's subterranean tunnels, which delve deep and have never been explored fully. Dug out when San Felipe was erected in the 1650s, they make this mother of all forts a monument to the real-life pirates of the Caribbean—who tried repeatedly, though without success, to breach its coral-block walls. Other features of the Americas' largest Spanish citadel include sentry boxes you can stand up in, as well as matacanes or chutes the Spaniards used to pour boiling oil on their French and British attackers. In late afternoon, climb the bell tower for a tangerine-and-pink Caribbean sunset. Jack Sparrow, eat your heart out.
3. Sweating to Salsa in Barrio Getsemaní
"Sultry" doesn't begin to describe the atmosphere in Cartagena's nightspots, where on any given night the thermometer is set at high-grade-fever-and-rising. The neighborhood that sets off the most-alarm fires is Getsemaní, a former slave town that till 2010 was a no-go zone. No more. Now the district is Brooklyn to the walled city's Manhattan: a vibrant hipster hangout with a come-as-you-are vibe and some of the jumpingest bars and clubs in the Caribbean. Salsa aficionados will want to hit up Café Havana, where old-timey photos and top-shelf mojitos set the stage for legendary brass bands on weekends. Or, for a more down-and-dirty Cartagena party, head to Los Carpinteros, a carpenter's-workshop-turned-bar that's full of local memorabilia—including gloves worn by Kid Pambelé, Colombia's first world boxing champ.
4. Escaping to the Rosario Islands
Titillated by the thought of skinny-dipping on a starless night, surrounded by phosphorescent plankton? How about cracking open a just-caught lobster sold from a piragua moored alongside your launch? In the Rosario Islands, every activity is exotic. Located an hour's boat ride from the city, this archipelago is one of Cartagena's top all-day outings, as well as the site of the area's most idyllic beaches. Adventurers can dive for wrecks among the coral, while sedater souls will lie out in coves among the rocks. Whatever you do, though, leave your iPhone at the hotel. Here a marvelous stillness prevails, as the sand melds into the crashing surf, and grass-roofed huts shade the swaying hammocks inside.
5. Following in the Footsteps of Gabo
When Gabriel García Márquez—"Gabo" to Colombians—moved to Cartagena back in 1948, his first night in the city was inauspicious. The 21-year-old aspiring writer got picked up by the cops for vagrancy. Today, however, Colombia's greatest novelist is lionized on every Cartagena street corner—and deservedly, for it was his sorcery that put the once-sleepy town on the literary map. For Gabo-groupies interested in experiencing the convents, colonial mansions, and slave markets where masterpieces like Of Love and Other Demons are set, Tierra Magna offers an audio guide that lets you follow in the maestro's footsteps. Highlights include a plaza where the preadolescent Florentino Ariza wooed Fermina Daza in Love in the Time of Cholera, as well as an unmarked house that Gabo built, complete with secret tunnel, looking out over the sea.
6. Getting Your Creep on in the Palacio de la Inquisición
Guillotines, thumbscrews, razor-spiked neck braces: the exhibits inside this ghoulish museum belie its sumptuous colonial façade. When the Spanish crown gave the Inquisition the go-ahead to impose religious orthodoxy on its colonies in 1610, its aim was to stamp out heretics of all stripes. By the time Colombia became independent in 1821, 800 alleged witches, sorcerers, and renegade Jews had died. Nowadays the Holy Office's digs have been reconditioned into a grim memorial of that time. Look carefully on the outer left-side wall: the protruding window was where the nosy parkers of the period would denounce their neighbors in dead of night.
7. Discovering Afro-Colombian History at San Basilio de Palenque
Natives of this tiny hamlet tend to be immensely proud of their heritage. But then, wouldn't you be, if you lived in the first free black town in the Americas? Founded in 1603 by cimarrones, Africans who'd escaped Cartagena's slave markets, San Basilio was for centuries a symbol of black Colombians' fighting spirit, waging guerrilla war against the Spanish in the 17th and again in the 19th century, when Simón de Bolívar consolidated the country's independence. Today, visitors can hear all about this history, as well as dance to the joyous champeta grooves that originated here in the 1980s, on a day trip from Cartagena. When you're done, stay for a lesson in palenquera, a Spanish creole language spoken by just 3,000 people. Oh, and when the local ladies demonstrate their techniques for hair-braiding, pay attention: to this day, it's used to encode messages deemed crucial for the community's survival.
8. Exploring Isla Tierra Bomba
Full disclosure: Tierra Bomba's beaches aren't the most picturesque Cartagena has to offer. Yet what this massive island, a 15-minute boat ride from the city pier, lacks in tourist-brochure glossiness, it more than makes up for in history and local color. The history starts with two forts, San Fernando de Bocachica and the Batería del Ángel San Rafael, which between them boast a shark moat, a spike-filled ditch, 70-odd cannons, and a subterranean escape tunnel. It continues with a reconstructed 18th-century pirate vessel you can charter to see the resplendent bay. And at day's end, relax with a cocktail at one of the bayside clubs, as the sunset bathes Cartagena's Miami-style skyline. The sea breezes will have you feeling rejuvenated.
9. Savoring Fresh Fish at La Mulata
Granted, this bustling local hotspot isn't just about fish. There's also a scrumptious cazuela de mariscos (shellfish stew), and the house version of posta negra (beef in a dark sauce made from brown sugar) is an epiphany. But for many, it's pescado in all its permutations—bass, sea bream, or shad; fried, grilled, or seethed in coconut milk—that's the glory of this Cartagena institution. You'll find it cooked in hearty soups and doused with a sweet yellow pepper sauce, steamed in plantain leaves and served raw in fragrant ceviches. Don't be fooled: the colorful bric-a-brac on the walls may scream hipster quirkiness, but underneath, La Mulata is pure, home-cooked Cartagena tradition.
10. Watching the Sunset at Café del Mar
Sea breezes, fruity drinks on wicker couches, the flaming-out of the sun as it dips into the Caribbean. For two decades, the outdoor lounge of Café del Mar, perched atop Baluarte Santo Domingo on Cartagena's 17th-century walls, is where cartageneros and visitors alike have gone to wrap themselves in the sense that life is good. Here, the 360-degree views and glorious tropical sunset turn stress and worry into a distant memory. So let the trance grooves wash over you: this is a place to savor Cartagena's greatest gift to those who love her: the promise of happiness.
Church of San Pedro Claver
Plaza de San Pedro Claver
Cra. 4 #30-01
5-660-0774
Las Bóvedas
Near Santa Clara Convent
300-298-5048
Fortress of San Felipe Barajas
Cra. 17
5-642-1293
Café Havana
Cl. Guerrero con Cl. de la Media Luna
314-556-3905
Los Carpinteros
Cl. 28 #10b (Callejón Ancho)
311-898-8865
Tierra Magna Audio Tours
Tienda del Museo
Plaza San Pedro Claver
Cl. 30 #4-08
5-655-1916
Palacio de la Inquisición
Plaza de Bolívar
Cra. 3 #33
5-664-4570
Pirate Ship La Fantástica
Av. Blas de Lezo
314-777-4187
La Mulata
Cl. Quero #9-58
301-493-3871
Café del Mar
Baluarte de Santo Domingo
5-664-2945

Don't Forget to Share This Post!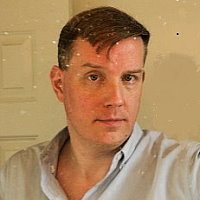 Mike Gasparovic is an independent travel writer based in Lima, Peru. He has written for Fodor's, Peru This Week, and a host of online websites, in addition to creating two book-length guides for expats new to his adopted hometown. His chief interests are the history and culture of the Spanish-speaking world. His blog is Latin America Confidential.