Drinking games involving (exploding) gunpowder…vibrant canvases of lovers dancing cheek to chubby cheek…scintillating rafts of pre-Hispanic gold…all-night accordion blowouts hosted by the king of vallenato…
All this, and more, is Bogotá. Set on a 9,000-foot plateau at the foot of green Andean peaks, Colombia's capital may be a bit on the rainy side on some afternoons, but that doesn't stop rolos, as the locals call themselves, from being one of the most festive populations in South America. In restaurants, bars, street festivals, and especially the ebullient weekend partying known as la rumba, bogotanos have a well-deserved rep for being sociable and joyous—bien chevere, in the local argot. With high-spiritedness seemingly part of their genes, it's no wonder a 2015 Gallup International survey of 68 countries judged Colombia to be the world's happiest.
Increasingly, visitors are sharing in the fun. Bogotá has become a hopping tourist destination, as memories of FARC terrorism and Pablo Escobar fade into blurry memory. Factor in the city's newly beefed-up security, and a host of chic dining and lodging options, and you have a trip that can tip over into a fiesta at any moment.
Here are ten sure-fire pointers for getting happy in Spanish America's cheeriest capital. Bring your dancing shoes…
1. Discovering Volume at the Museo Botero
Calle 11 #4-11 (La Candelaria)
343-1316
Los gorditos, they've been called. The fatties. And while the painter Fernando Botero has denied any explicit affinity for plus-sized subjects—he's interested purely in volume and texture, he maintains—the sensuality and mass of his figures is unmistakable. In this (ahem) hefty exhibition of his work, the artist's namesake museum gluts viewers with a heaping portion of his signature canvases, which run from loving parodies of Old Masters ("Mona Lisa") to political commentary on Colombia's violent past ("Car-bomb"). There are also works by Picasso, Miró, Monet, Renoir, and other modern giants, donated from Botero's private collection, and all set within the cobbled patios of a lovely colonial mansion. Best of all, this fleshy celebration of form is 100 percent free.
2. Grooving to Vallenato at Gaira Café
Carrera 13 #96-11 (Parque de la 93)
318-785-5555
Carlos Vives is one of Latin America's biggest pop stars, and this lively club-restaurant is his way of opening his doors (literally) to the world. Started back in 1998 by the singer and his brother Guillermo, in what was then their mother's garage, the café quickly became a meet-and-eat place for Colombian actors, artists, and musicians—most notably, exponents of vallenato, an accordion-driven Caribbean genre that Vives himself helped to popularize. Today, the restaurant features a coastal-fusion menu as a prelude to the main event, which is the weekend shows of vallenato, cumbia, champeta, and other Colombian grooves. Occasionally, Vives himself will take the stage, singing billion-selling hits like "La bicicleta," his recent duet with Shakira. If you go on a Saturday, be sure to make reservations well beforehand: tickets here sell out quick.
3. Strolling in La Candelaria
(La Candelaria)
Red-roofed colonial houses with Day-Glo façades; raucous student bars flowing with chicha, a fermented corn beer; august cathedrals pointing towards the sky: such is La Candelaria, Bogotá's historic downtown, and one of the most photo-perfect neighborhoods in all South America. Centered around the stately marble edifices of the Plaza Bolívar, the district is packed with the requisite churches and museums, as well as quiet cafes for whiling away the afternoon. You could lose yourself for days in these streets' bohemian charm. Some highlights: the Plaza del Chorro de Quevedo marks the spot where Bogotá was founded back in 1538, while the tiny, two-story La Puerta Falsa is the oldest restaurant in Latin America. If you get the chance, take a graffiti tour of the neighborhood: the artistry of some of the local spray-virtuosos is mind-blowing.
4. Making the Pilgrimage to Cerro de Monserrate
Carrera 2 Este #21-48 (Cerros Orientales)
284-5700
In the 1600s, religious devotees made the exhausting schlep to this hilltop shrine on their knees, stopping at numerous holy stations along the way. Today, an antique tram and modern cable car ease the pilgrimage for the less pious—or athletic. However you arrive, the views that await you from Bogotá's highest look-out are luminous. Perched atop a lush green ridge, you'll find a church built in tribute to Montserrat Monastery in Catalonia, two romantic restaurants, souvenir shops, and Andean sunsets that end in swaths of mist. If you're in town during Christmas season, the light shows are dreamy.
5. Saluting the Liberator at Casa Quinta de Bolívar
Calle 21 #4-30 (La Candelaria)
336-6410
Simón Bolívar was South America's George Washington, and this lovely country mansion is his Mount Vernon—or one of them, since the Liberator also had residences in Caracas and Lima. Here the general would rest during intervals spent overthrowing Spanish rule, and later fighting for political stability in newly free Colombia. When you go, you'll see Bolívar's sumptuous dining room (complete with corner mirrors to guard against assassination attempts), as well as the hilltop alcove where the máximo jefe would take medicinal baths in the morning. Fun fact: Bolívar's sword was stolen from here by the guerrilla group M-19 in 1974, and passed around to numerous leftist figures, including Fidel Castro, before being returned in 1991.
6. Gawking at pre-Colombian Treasures at the Museo de Oro
Carrera 6 #15-88 (La Candelaria)
343-2222
When the Spanish came to Colombia in the 15th century, they came looking for El Dorado, a mythic king who'd dust himself with gold before ritually bathing in an Andean lake. Here, you can see an exquisite gold miniature recounting that legend—together with countless other incomparables. The Muisca Raft, held in a special display on the Museo's top floor, draws crowds for its tiny headdress-wearing zipa (chieftain) and 14K acolytes, but other exhibits in Bogotá's best museum teach about mining, filigree-weaving, and the pre-Hispanic cultures of Colombia's interior, each of which has contributed stunners to the collection. Don't miss the "Cosmology and Symbolism" room: the eerily floating anthropomorphic masks are haunting.
7. Playing Tejo with Amigos at the Club La 76
Carrera 24 #76-56 (Barrios Unidos)
With its flying lead projectiles and fiery explosions, tejo may just be the greatest drinking game ever invented. Sure, some Colombians try to intellectualize it by talking of its pre-Hispanic origins, but the reality is that it's basically an excuse for down-and-dirty chug-a-lugging among Bogotá's working classes. The rules are simple: throw a metal puck at a dirt mound, make the packets of gunpowder explode—preferably while getting sloshed on Poker or Águila, Colombia's equivalents of Pabst Blue Ribbon. The Club de Tejo La 76 offers a suitably convivial atmosphere for the boozy detonations. Hey, explosives, drunk partygoers, flying metal: what could possibly go wrong?
8. Heading out to Rumba in the Zona Rosa
(Zona Rosa)
Five-level discos? Check. Aguardiente-fueled festivities? Check. Sexy Latin grooves from son cubano to bachata to reggaetón? Check. When you enter Bogotá's Zona Rosa (also known as the Zona T), you'll have all your party bases covered. Spread out over some 30 square blocks between Calles 79 and 86 in the city's posh northern precincts, this massive entertainment district consists of wall-to-wall bars, restaurants, and dance clubs, all crammed together for maximum convenience (and safety). The rumba starts after work on Thursday and doesn't let up till the last revelers straggle home early Sunday morning. Rooftop bar or cozy pub, high heels or hipster vans: whatever your style, you'll find it here, in a raucous coming-together that radiates pure joy. Una noche inolvidable.
9. Sunday Browsing in Usaquén
Carrera 6a #119B-05 (Usaquén)
Need some Sunday peace and quiet after a night of excess at the discos? Usaquén is tranquility incarnate. Once a rustic pueblo on Bogotá's outskirts, this barrio built around a charming central plaza was gobbled up by the sprawling capital in the mid-20th century, but has somehow managed never to lose its village charm. Cozy bars and restaurants attract the well-heeled during the week, but it's on Sundays that the place really springs to life, as local artisans and traders hawk their wares on every sidewalk. From handmade jewelry to antique gramophones to vintage shoes, it's a haggler's dream. Go between 10 and 6, and be sure to sample the homemade fruit pops.
10. Digging Deep in the Salt Cathedral at Zipaquirá
Parque de la Sal (Zipaquirá)
851-9502
This jaw-dropping, fully operational underground church can be considered Colombia's oldest building project, given that certain galleries were carved out by the Muisca people as far back as 1200. It was, however, only in the 1930s that salt miners hacked their way to the first chapel, dedicated to their patron la Virgen del Rosario, which later got expanded into this surreal basilica. Finished in 1995, it features a dome, three naves, a movie theater, gift shops, and 14 chapels dedicated to the Stations of the Cross, all dug from the 35 million cubic feet of halite that make up the mine. Sunday mass is a common pilgrimage for bogotanos, with up to 8,000 people in attendance. A religious celebration that's a fitting capstone for your stay in festive Bogotá.

Don't Forget to Share This Post!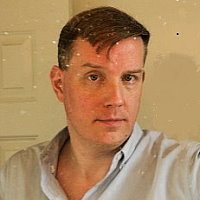 Mike Gasparovic is an independent travel writer based in Lima, Peru. He has written for Fodor's, Peru This Week, and a host of online websites, in addition to creating two book-length guides for expats new to his adopted hometown. His chief interests are the history and culture of the Spanish-speaking world. His blog is Latin America Confidential.