Snow-capped volcanoes…Whitewashed Spanish colonial houses…Narrow cobblestone streets that mount steeply upward, then just as steeply descend…A fantastic labyrinth of hidden passageways and noisy markets…Brilliant white sunlight that gives way in late afternoon to swirling mists off dark mountain peaks…Soaring church interiors drenched in gold…
Quito, Ecuador is all this, and more. A decade ago, the world's second-highest capital had a reputation for being disorderly and dangerous, full of panhandlers and thieves. Not anymore. Nowadays, thanks to government initiatives to clean up the downtown, the city is among the safest in Latin America, and was the first to be honored by UNESCO as a World Heritage site. Factor in the perfect year-round weather, an efficient public-transportation system, and simpático locals, and you have a city whose enchantment is seemingly endless. Indeed, you'd be hard-pressed to run out of things to do in Quito.
To aid you in your explorations of this Andean jewel, here's a list of some the city's top attractions. Helpful hint: Whatever you do, be sure to pack those walking shoes. Quito's hills can take the wind out of even experienced hikers.
1. Compañía de Jesús and Convento de San Francisco
Quiteños sometimes refer to their hometown as la ciudad de los campanarios, "the city of bell towers." It's not hard to see why. With over 80 churches inside the city limits, strolling its streets is like stepping into a Florence of the Andes, with luminous architecture everywhere you look.
Two especially incandescent churches are within a block of each other. The first, the Compañía de Jesús, is one of the greatest exemplars of the Latin American baroque, dazzling all who visit with its sheer over-the-topness. Lofty cupolas, intricately carved cedar framing the side chapels, trompe l'oeuil staircases painted into the doors, gold leaf everywhere.
The second, home to one of Quito's most famous statues, the Virgen Inmaculada by Bernardo Legarda, is more somber and stark. Founded in 1534, the same year as Quito itself, San Francisco is the oldest church in the Americas and houses a vast religious complex, complete with library, winepress, and a jail for wayward priests. Legend has it that Cantuña, the indigenous man entrusted with the temple's construction, made a deal with the Devil to help him meet his deadline. His promise was to hand over his soul upon completion, but at the last minute he withdrew a single stone from the structure and so saved himself.
2. Mitad del Mundo
Ecuador means "equator," and no trip to Quito is complete without visiting Mitad del Mundo, the point through which (supposedly) the Big Line passes. Any one of countless buses will take you to the tourist complex, which is some 45 minutes outside Old Town. There, after snapping the requisite photos of yourself with one foot in each hemisphere and watching the danzas folklóricas in the central pavilion, head next door to check out the Inti Nan museum, which claims to be the site of the true 0º latitude, as measured by GPS. The manically cheerful guides lead visitors through various amusing demonstrations that may or may not be legit. The most crowd-pleasing involves watching water drain clockwise from a basin on one side of the equator and counterclockwise on the other. You can decide for yourself if the docents are pulling your leg.
3. TelefériQo
Quito boasts spectacular views, and some of the best are to be had by way of the TelefériQo, the cable-car system that whisks visitors up the slopes of Pichincha Volcano to an altitude of 14,000 feet. The resulting panoramas are jaw-dropping. Adventurous souls will want to continue on to the summit on foot, which takes some six hours round-trip and is only mildly strenuous (though be sure to dress warmly). If there's a line for the tram itself, you can buy an express ticket, and near the exit there's a cute amusement park for children—and their parents.
4. Savoring Ecuadorian Cuisine
If you've sampled Peruvian food, you have an approximate idea of what its northern cousin is like. But only approximate. Like their southern neighbors, Ecuadorians are fanatics of secos and parrillas, with all the typical Andean ingredients: corn, rice, infinite varieties of potatoes. But unlike Peruvians, they frequently combine those building blocks with exotic coastal produce—coconut, shellfish—to produce subtle, fragrant confections.
To taste the difference, your first stop should be ¡Hasta la Vuelta, Señor!, located in a charming inner courtyard of the Palacio Arzobispal in the Plaza Grande downtown. Here you'll find a seco de chivo (goat stew) that's darker, spicier, more robust than its Peruvian counterpart, while the mixed empanadas have no equivalent in the land of Machu Picchu.
For dinner, New Town's La Mariscal district offers an abundance of options. Among the best is Mama Clorinda, a small tavern that serves excellent fritada (fried pork) and seafood. Try the llapingachos, small pancakes made with potatoes and cheese. There's also La Canoa, a friendly diner that serves gut-busting plates of carne asada and locro de papa (potato-and-cheese soup).
5. Nights out at La Ronda
La Ronda is Quito's most charming street—and its most romantic. A former red-light district, it underwent gentrification in the early 2000s and is now a mix of artisans' studios, bohemian cafés, peñas (supper clubs with live folk music), and criollo restaurants. Go-to spots for dinner include Can Ferran and Los Geranios, both of which whip up excellent versions of canelazo, a traditional Ecuadorian hot toddy with cinnamon. To get the full effect, go late at night, when the fiesta goes into overdrive and you can hear musicians crooning baladas from the flower-lined balconies.
6. Exploring New Town and La Mariscal
Located just to the north of historic Old Town, New Town is Quito's commercial nerve center, with a supernova of eating and lodging alternatives for eco-tourist backpackers and corporate executives both. It's also the greenest district in Quito, with two sprawling parks, Parque el Ejido and Parque Carolina. When you need a break from your relentless sightseeing, take a few hours to stroll through el Ejido's thriving souvenirs market, or rent a paddleboat and drift across Parque Carolina's placid lagoon.
New Town is also home to Plaza Foch, the heart of the city's nightlife. True to its conservative Andean heritage, Quito is less raucous than other South American capitals, but the bars and discos around this part of La Mariscal are lively enough. Every night is different, but Bungalow 6 and Finn McCool's consistently seem to draw heavy crowds. If you want to get your salsa on, head to Salsoteca Lavoe, just a short cab ride away.
7. Sunsets from El Panecillo
Late afternoon is a perfect time to see the Panecillo, the bread-loaf hill that overlooks Old Town Quito, and a former Inca site for sun worship. Legend holds that Atahualpa, the last Inca, had a golden temple built atop this ridge–and that it was never found by the conquering Spanish. The best views to be had are from the observation deck of the Virgin of the Americas, an apocalyptic, 150-foot aluminum statue on the hill's peak. As the sun sets, the surrounding hills become swathed in mist. Taxis are your best bet for getting there and back safely.
8. Casa Sucre and Museo Manuela Sáenz
Two blocks from Quito's Plaza Grande is the house of its greatest revolutionary leader, Antonio José de Sucre. Hero of the Battle of Pichincha, which secured Ecuador's independence, Sucre was also Simón de Bolívar's trusted right hand and the architect of the great patriot victory at Ayacucho in 1824, which effectively ended the wars of revolution in South America.
If you have any interest in Latin history whatsoever, you'll be captivated by this lovely 18th-century home, where the Mariscal spent just one year before being assassinated on a dark mountain in the wilds of Colombia. The stables, kitchen, salon, and dining room are just as their owner left them almost 200 years ago: you can still see his guitar hanging from the bedroom wall.
No less fascinating is the museum dedicated to Manuela Sáenz, Simón de Bolívar's quiteña mistress, two blocks over. Sáenz never lived in this brick-and-adobe colonial home; she in all likelihood never even entered it (though evidence indicates that as a child, she did board at the Santa Catalina Convent across the street). Yet the museum is a must-see for the excellent tours given by the docent, Ana María Álvarez. Her passion for Sáenz, a revolutionary conspirator, spy, and proto-feminist, brings the revolutionary period in Latin America to life in a way no history book ever could, unforgettably illuminating Sáenz's defiant, tragic life.
9. Casa Guayasimín and Capilla del Hombre
The house of Oswaldo Guayasimín, Ecuador's most celebrated and flamboyant modern artist, is testimony to its owner's lifelong pursuit of beauty. Home to the painter's own vast collection of South American masterpieces (his own and those from the pre-Hispanic period onward), it's also one of the most sumptuous buildings you'll ever have the privilege of entering, a veritable paradise of the senses. Guided tours offer a tantalizing glimpse of this exotic, embowered world. Even the bathrooms are luminous.
Next door to Guayasimín's home is his magnum opus, the Capilla del Hombre, a moving, if highly theatrical, memorial to the sufferings of indigenous peoples everywhere. Here wall-sized murals memorialize the traumas experienced by victims of war and political prisoners. There are also exhibits showing how the artist absorbed influences from the great masters, as well as a perpetually burning flame representing the artist's commitment to peace and human rights. The mural depicting a battle between a bull and a condor, an ancient Andean ritual, is particularly cinematic.
10. Museo Nacional
For a comprehensive look at Ecuador's long history, your final stop is the Museo Nacional de Ecuador, near Parque el Ejido. Here you'll find three wings dedicated to the pre-Hispanic, Colonial, and Modern periods, with abundant artwork from each. Among the curiosities: one of the world's only statues of a pregnant Virgin Mary, as well as pre-Colombian animal sculptures you'd swear were from Ming China. Don't miss the hammered-gold sun mask in the Sala de Oro. A perfect capstone to your getaway to Ecuador's luminous capital.
Recommended Tours
Don't Forget to Share This Post!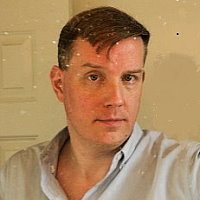 Mike Gasparovic is an independent travel writer based in Lima, Peru. He has written for Fodor's, Peru This Week, and a host of online websites, in addition to creating two book-length guides for expats new to his adopted hometown. His chief interests are the history and culture of the Spanish-speaking world. His blog is Latin America Confidential.