Ecuador means "Equator," and when you visit, you'll doubtless end up snapping selfies at Mitad del Mundo, the huge tourist complex through which (supposedly) the Big Line itself passes. Geographic abstractions apart, however, this small Andean nation blows nearly everyone who visits it away with its sheer diversity. Soaring cordilleras, smoking volcanoes, lush rainforests: South America's second-smallest Spanish-speaking country crams bewildering territorial variety into a package the size of Nevada. No wonder choosing the best places to visit in Ecuador can be so challenging.
The sheer abundance of activities doesn't make things easier. Zip-lining and horseback riding; jungle lodges and centuries-old indigenous markets; thermal baths and wildlife-spotting cruises: Ecuador is an outdoorsman's (or -woman's) dream, with some of the most heart-stopping landscapes on the planet. Add to this the cobbled streets and colonial charm of cities like Cuenca, and the heaven-pointing spires of Quito, the luminous capital, and you have a full-immersion cultural adventure that's like no place else on Earth.
Here are our best places to visit in Ecuador, the small South American nation that's big on aesthetics.
Ecuador's top attraction needs no introduction. Ever since Charles Darwin first visited in 1835, this isolated archipelago has been renowned for its pristine wildlife and volcanic landscapes. Today, cruise ships and dinghies let you meet the uncowed animals up close, while the Galapagos' sustainable infrastructure helps ensure the survival of the tortoises, Sally Lightfoot crabs, boobies, and iguanas that call the region home. This is one for everyone's bucket list.
The first city on UNESCO's list of World Heritage sites, Ecuador's gorgeous capital has been called the "Florence of the Andes" for its stunning baroque churches. But Quito is more than gold-plated cupolas and colonial convents. The city's TelefériQo ski lift whisks visitors up the towering slopes of Mt. Pichincha, while its exploding foodie sector aims to rival Peru's as the continent's best. On the "don't miss" list: live music at La Ronda, which has a fair claim to be South America's most charming street.
Otavalo's weaving traditions date back centuries, well before the time of the Incas. Today, however, its Saturday market is chaotically modern, full of peasant blouses, scarves, fruits, alpaca sweaters, Andean flutes, hammocks, tagua-nut jewelry, and ponchos. Many of the artisans' workshops are on site, letting you peer in to see how they work their magic. Livestock, anyone?
Unbeknownst to many, Ecuador is an Amazon country, and the activities on tap in its nearly 40,000 square miles of rainforest called El Oriente are near infinite. Curious about indigenous medicines? Visits with the Tagaeri and Taromenane tribes are available. Want to see pink dolphins? Riverboat cruises will take you. If you're more adventurous, you can also fish for piranha in a dugout with chunks of chicken, or hire a night excursion to track caimans and bats.
"Cuenca the beautiful": this jewel of an Andean town more than lives up to its moniker. Cobbled streets, historic churches, and perfect weather make for an aesthetic experience that's unrivaled—and a UNESCO World Heritage site to boot. In the market for a Panama hat? Don't buy that Caribbean ticket just yet. The city's hatmakers are more than happy to fit you out: after all, they invented this headgear staple back in the 1800s.
Addicted to adrenalin? Baños will give you your fix. Situated at the base of the Tungurahua Volcano, at the gateway to the Amazon, this popular town is a jumping-off point for paragliding, ATV riding, canyoning, zip-lining, rafting, you name it. There are also jungle odysseys and cable-car flyovers of the local waterfalls. When your sore muscles can't take any more, leach out the aches in the thermal baths that give the town its name.
Ecuador's biggest city is rapidly becoming its most dynamic. Recently refurbished, the cosmopolitan port lures strollers, foodies, and pleasure-seekers with its mile-long Malecón 2000, a waterfront promenade full of museums, shops, and restaurants. At night, head to lovely Cerro Santa Ana, where the hillside streets are lined with dance halls and vibrant watering holes.
The Best Places to Visit in Ecuador
Travel to Ecuador with South American Vacations to experience the best places to visit in this natural wonder. South American Vacations offers personalized small group or private tours to all parts of Ecuador.
See Also: The Ecuador Ministry of Tourism website.
Recommended Tours
Don't Forget to Share This Post!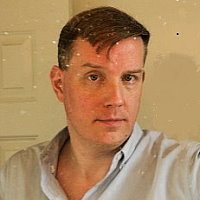 Mike Gasparovic is an independent travel writer based in Lima, Peru. He has written for Fodor's, Peru This Week, and a host of online websites, in addition to creating two book-length guides for expats new to his adopted hometown. His chief interests are the history and culture of the Spanish-speaking world. His blog is Latin America Confidential.