A line of weaver women works steadily, tugging with their beaters at multicolored tapestries that slowly blossom from their backstrap looms.  Hatmakers iron the brims of their creations with hot stones, leaving a silky-smooth nap.  In the streets, hawkers cry out alongside rows of umbrella-covered stalls, advertising their wares.  All is a vibrant jumble of peasant blouses, scarves, ponchos, fruits, alpaca sweaters, Andean flutes, hammocks, tagua-nut jewelry, livestock.
Welcome to Otavalo, Ecuador, home of South America's largest outdoor crafts market, and one of the great commercial crossroads of the Andes.
Lying some 60 miles north of Quito along the Pan-American Highway, Otavalo is a town where handed-down-through-the-generations craftsmanship and modern globalized commerce have come together, enriching many Otavaleños in the process.  It's a town where buyers come from all over South America, and beyond, to marvel at the natives' artistic expertise—and to get some incredible bargains.  If you're in the market for honest-to-goodness handmade textiles with centuries of tradition behind them, Otavalo is your place.
Here's a short tour to start you off.  Bring your haggling skills.
A Long Tradition
It all started long ago, in pre-Inca times.  Back then, the people of the Otavalo Valley had already developed a reputation for spinning and textile weaving—so much so that when the area was incorporated into the Inca empire, Otavaleño dress quickly became the rage among the conquerors.  (Little-known fact: The costume worn by Otavalo's women today is the closest approximation to Inca female garb still existing in the Andes.)  Later, when the Spanish conquered the region, they set up obrajes (textile mills) to capitalize on the locals' sartorial artistry.
The obrajes didn't last, but Otavaleño traditions did.  By the 1700s, the town's weaving know-how had been absorbed by the local haciendas (landed estates), which set up workshops to cash in on native traditions.  For hundreds of years, the local aristocracy exploited the indigenous people's labor, selling their textiles and handicrafts for hefty prices in the local economy.
Then came the Agrarian Reform Act of 1964, ending debt-peonage and other labor abuses in the countryside.  Suddenly, Otavalo's indigenous peoples found themselves free to chart their own economic course, which they promptly did by setting up shop to take advantage of growing tourism in the region in the 70s and 80s.  Since then, the town's crafts industry has surged.  Today some 85 percent of the locals are involved in it, with most families having at least one loom in the house.
Make no mistake, though: Otavalo is no tourist trap.  Yes, you'll find Europeans and Americans frequenting the town's markets, but the principal customers are other Latins.  Otavaleño textiles are greedily coveted by Ecuadorans everywhere, as well as by the Colombians, Peruvians, Chileans, and Venezuelans that throng the markets every weekend in search of authenticity and quality.
The upshot?  If you've got a good eye, you can snap up the same outstanding handicrafts used by ancient rural communities, while simultaneously helping to insure those communities' survival.
A Saturday Affair
Otavalo's sellers are open throughout the week, but Saturday is the chief market day.  Here things get cracking very early indeed.  Just after dawn, local livestock farmers drive their animals into the squares to negotiate prices.  Sheep, pigs, llamas, and guinea pigs abound.  Not long after, artisans arrive from the city's outskirts toting sacks of merchandise to be sold by the stallholders.  Everything from yarns to leather goods to wall hangings embroidered with Andean animals tumbles in by the truckload.
Around 10, the tour buses from Quito appear.  For the next six hours, the area around the main square, Plaza de los Ponchos, becomes a swarming hive of haggling, inspecting, shouting, singing, enticing, and bill-counting in Spanish, English, and Quechua as buyer and seller perform the immemorial dance of bazaars and commercial centers the world over—frequently interrupted by impromptu performances by local musicians and by breaks for lunch, in the form of chicken and tripe soup, roast pork, cuy (guinea pig), chicha (a fermented corn drink), and a rainbow of fresh fruits.
Tapestries and ponchos aren't the only crafts in which Otavalo specializes.  Weaving enthusiasts will also find all manner of yarn, fleece, dyes, carders, and loom parts here, while those interested in native costumes can browse through items worn by the valley's indigenous people, from the long, patterned belts (fajas) and shoulder wraps (fachalinas) of the women to the hair bands (cintas) used by the men.
If you can find time to take a breather from the retail frenzy, it's worth your while to visit some of the towns outside Otavalo.  Peguche, just to the northwest, is renowned for its weavings.  Here you can visit the Artesanía del Gran Condor, a textile factory with mechanical looms that mixes its own organic dyes on site.  (There are also several lovely waterfalls nearby.)
There's also Cotocachi, another popular side trip 10 kilometers to the north.  Here the draw is leather goods: a walk down Calle 10 de Agosto (dubbed "Leather Street" by the locals) will take you past over 100 shops bursting with jackets, trousers, shoes, and bags—made, in many cases, in tiny workshops behind the sales floor.
For those seeking retail therapy, Otavalo will allow their souls to drink deep.  For everyone else, the town offers something even more precious: a glimpse of an unbroken artisanal tradition that harkens back to pre-Colombian times.
Only now, they accept credit cards.
Recommended Tours
Don't Forget to Share This Post!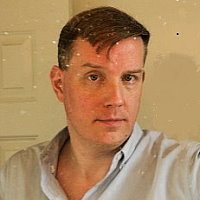 Mike Gasparovic is an independent travel writer based in Lima, Peru. He has written for Fodor's, Peru This Week, and a host of online websites, in addition to creating two book-length guides for expats new to his adopted hometown. His chief interests are the history and culture of the Spanish-speaking world. His blog is Latin America Confidential.