Juana Mendívil has a story she likes to tell about her father, Hilario.
As a young boy growing up in Cuzco's arty San Blas district, Hilario early on was infected by his barrio's mania for sculpture.  Every day after school he'd stop to peer in the neighborhood studios, to watch the masters work.  It was his world.  But because art didn't pay well, and because he had to support his mom after his own father had cleared out, he was forced to put his vocation on hold, working long shifts at a nearby textile plant to bring in money.
One day, after seeing some local traders post up outside his door with their llamas and alpacas, he was suddenly struck.  The long necks of the animals: what solemnity, what haughtiness they conveyed.  Surely there was a way to incorporate these graceful distortions into the religious carvings he puttered with in the evenings.
Thus was born the mannerist style that eventually made Hilario famous—made him don Hilario—and that characterizes his studio's output to this day.  Long-necked Virgins, elongated archangels clasping arquebuses, contorted Christs writhing in agony: all are on display in the family's museum-workshop in the Plaza de San Blas, inherited by doña Juana after her father's death in 1977. Their distinctively Andean flair, which art critics have traced to the cuzqueño school of painting developed in Spanish colonial times, makes them eagerly coveted by collectors, as well as icons of Peru's artistic patrimony.
The Mendívils' story reveals a little-known side of Cuzco.  Not far from the Inca ruins and baroque churches and all-night discos that draw the tourist hordes, the San Blas where Hilario learned his trade still exists.  It's a quiet, picturesque barrio, home to an unbroken artistic tradition stretching back to pre-hispanic times.
It's a place of craftsmanship, religious faith, and veneration for beauty.  A place where Cuzco's reputation as one of the artistic centers of Latin America was born.
It's a place you'll definitely want to hit up when you visit the Inca capital.
A Miracle in Wood
A vague aura of the miraculous has always surrounded the pulpit in the Iglesia San Blas.
Some of it is ascribable to legend.  Cuzco tradition says the pulpit was the work of a nameless indigenous man with leprosy who suddenly found himself cured after praying to an image of the Virgin Mary.  To render thanks to God, he undertook the herculean labor of carving the pulpit from a single tree trunk, an effort that cost him some 20 years.
Picturesque?  Certainly, but local color doesn't adequately explain the rage to see this masterwork.  Even the incredulous are wont to feel overpowered by the intricacy of its carving, generally considered the finest in the Americas.  These soberer minds, in attributing the pulpit to the great Andean master Tuyru Tupac, in no way detract from its mystique.
Another explanation for the pulpit's fascination is its soaring religious imagery.  The 1670s design celebrates the triumph of the Catholic faith over its Protestant challengers during the Counter Reformation.  Calvin, Luther, and Henry VIII are seen underneath, supporting the platform, while a glorious group of evangelists, Fathers of the Church, vines, and mythological beasts inhabits the pulpit's thorax and an unidentified skull (the artist's?) crowns the canopy.  Your gaze is lifted inexorably upward to contemplate the mysteries of heaven.
Such aesthetic grandeur is very much in line with San Blas's history.  During Inca times, the neighborhood was home to stonemasons and metalworkers who provided adornments for Cuzco's temples.  When the Spanish arrived in the city in 1533, they adopted local traditions and used San Blas to house the artists in paint, wood, silver, and gold whose iconic imagery would play a fundamental role in the evangelization of the natives.
Many of these artists were themselves talented men of indigenous descent who would eventually give birth to the cuzqueño school of art after 1650, when an earthquake partially destroyed Cuzco and Bishop Mollinedo y Angulo mandated a massive redecoration project to restore the city's glory.  Tuyru Tupac, if he was indeed the one responsible for the pulpit, would have been among the San Blas artisans recruited.
In the end, confronting the pulpit's sublime aura, you're left with the stark reality of genius.  A reality as inexplicable as any miracle.
Colonial Treasures
Not far from the church, down the steep Cuesta de San Blas, another essential stop awaits those drawn by Cuzco's artistic past.  The Museo de Arte Religioso is located in the former archbishop's palace, itself built on the foundations of the 15th-century palace of the Inca Roca.  Here many of those paintings mandated by Bishop Mollinedo are on view—as well as some surprises.
The latter include a lovely series of canvases of the procession of Corpus Christi, showing the different strata of colonial society in Cuzco; the first pipe organ brought to Latin America; a palanquin used to carry ecclesiastical notables; and the so-called "Salon of Gold," where the archbishop would receive visitors in state.  All this in the most sumptuous edifice imaginable, a colonial mansion replete with purling fountains, arcades, central patios, and colorful Sevillian tiles.
It's not just the palace interior that's famous.  In one of the outer walls you'll also find the celebrated Hatunrumiyoc, the 12-angled stone that's shown to seemingly every visitor to Cuzco.  While taking the requisite selfie, be sure to chat up the "Inca" in historic garb who hangs out nearby.
A Living Tradition
When Edilberto Mérida first discovered clay, he felt an overwhelming rush.  It was a gift from God, he liked to say.
Mérida, Cuzco's other sculptor of international renown, had been a carpenter for years, teaching in art institutes, but the plasticity of clay changed his craft permanently.  Soon he found himself fashioning statues in the new medium that were twisted, grotesque, expressionistic.  Tortured limbs, mouths awail with pain.  "The clay of protest," he called it, referring to his work's fierce outcry against the injustices committed against Peru's peasant population.
But the statues were too off the wall for local tastes.  At his first exhibition, he didn't sell a single one.
Imagine his surprise therefore when, in 1957, he unaccountably found fame.  A group of Americans called: could he come to Lima?  Yes, yes, it was possible—and suddenly he found himself famous among connoisseurs on two continents, with a lucrative contract, renewable indefinitely.
Mérida died in 2009, but his workshop and museum are still open to San Blas's public, a reminder that San Blas's artistic community is not confined to museums, but a living part of Cuzco's present—and future.
Strolling through the neighborhood's narrow streets brings this point sharply home.  From the Cuesta de San Blas itself, to the Plazoleta, where vendors hold a crafts fair every Saturday and Sunday afternoon, to the quaint Calle Carmen Alto, which houses numerous galleries full of woodcarvings and silverwork, to Calle Tandapata, with its tiny boutiques, art is seemingly everywhere in San Blas, making it a happy hunting ground for those looking for gifts of rare quality.
Santiago Rojas, a 97-year-old San Blas resident renowned for his colorful masks used in native folk dances, sums it up: "Here in San Blas, art is everything."
Museo de Hilario Mendívil
Plazoleta San Blas 634
Iglesia San Blas
Plazoleta San Blas
Museo de Arte Religioso
Cuesta de San Blas y Herrajes
Ciudad Galeria Museo Taller Mérida
Carmen Alto 133
Plazoleta San Blas 120-B
Taller Santiago Rojas
Suntuhqato 751
Recommended Tours
Don't Forget to Share This Post!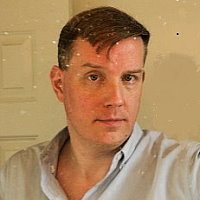 Mike Gasparovic is an independent travel writer based in Lima, Peru. He has written for Fodor's, Peru This Week, and a host of online websites, in addition to creating two book-length guides for expats new to his adopted hometown. His chief interests are the history and culture of the Spanish-speaking world. His blog is Latin America Confidential.