"A city of twilights the color of sad coffee," said poet Pablo Neruda. His countryman, the journalist Joaquin Edwards Bello, concurred: "A headless city, without poetry or legends." Even the youthfully avid Charles Darwin was tepid: "It is built after the same model as Buenos Ayres, but not so large or fine."
Poor Santiago de Chile. For over a century, the capital of South America's thinnest country has suffered a fat bout of bad PR. Among travelers, the scuttlebutt since forever was that it was a gray government town, full of verdigris-encrusted equestrian statues and bad food, a mere stopover on the way to Patagonia or Easter Island. No more, however. Since Chile's economic explosion in the 90s and 00s, and especially in the wake of the 2010 bicentennial, Santiago has surged, becoming one of South America's most dynamic metropolises, pulsing with Beaux Arts barrios and lush green spaces, hipster hangouts and rooftop wine bars. Nowadays, with so many fascinating things to do in Santiago and its environs, you could spend weeks here and still feel like a newbie.
To help you thread your way through the city's superabundance, here's a guide to top attractions in and around Chile's newly revitalized capital. So throw on your Club La U jersey, grab a pisco sour, and ¡pásalo súper!
1. Taking in the Vistas at Cerro San Cristóbal
Pío Nono 450 (Recoleta)
2-2730-1331
Santiago's parks are like its lungs, allowing residents a much-needed breather from the congestions of urban life. The most inspiring among them is the Parque Metropolitano, which, coming in at just under three square miles, is twice the size of Central Park in New York and, many would argue, twice as fun. There you can take a funicular up 3,000 feet to Cerro San Cristóbal, a one-time volcanic ridge that affords heart-stopping views of the entire cityscape, framed by the snow-dusted Andes in the distance. "Kid-friendly" is an understatement here: the hill's complement of activities includes mountain biking, twin swimming pools, interactive fountains, and a zoo with jaguars and Humboldt penguins. Go at dusk for the full effect: the mist-filled sunsets are transcendent.
2. Sampling Vintages at Viña Concha y Toro
Virginia Subercaseux 210 (Pirque)
2-476-5269
Eager to explore Chile's wine country, but not so eager to slug it out in a rental car with the horrendous Santiago traffic? Descuida. One of the country's best wineries is just a 45-minute metro ride away. Founded in 1883 by a retired mining magnate, Concha y Toro is Latin America's biggest wine producer, with some 26,000 acres in three countries and a stunning welcome center outside Santiago that's styled like an English country manor. Here, in addition to sampling outstanding pinot noirs and cabernet sauvignons—the latter feted by Wine Spectator as Chile's best—you can wander the vineyards and bone up on your oenology (that's the science of winemaking, for those unfamiliar). The handsome bar offers tastings, plus cheese and other snacks. Don't miss the castillero del diablo, an antique cellar supposedly haunted by a highly serviceable devil. His job? To protect the wines from sticky-fingered employees.
3. Paying Homage to Chile's Desaparecidos at Museo de la Memoria
Matucana 501 (Santiago)
2-2597-9600
This stark, glassed-in museum in Santiago's Quinta Normal barrio is quietly devastating. Built in 2010 as a memorial to the desaparecidos during the Pinochet dictatorship of 1973-1990, it's an attempt on the part of Chileans to confront the darkest episode in their country's recent past. And dark that period was: 3,000 men and women murdered, 30,000 more detained in camps or tortured, countless others displaced or driven into exile. The Museo de la Memoria aims to make all this painfully concrete, with black-and-white videos of the 1973 bombing of the presidential palace, a time capsule with vinyl records and clothes from the era, and, most chillingly, a wall of photos honoring the victims—many taken from ID cards, others marked simply by blank frames. Haunting and essential.
4. Soaking up Culture in the Plaza de Armas
(Santiago)
This festive, palm-lined square is the beating heart of Santiago. Founded in 1541 by Pedro de Valdivia, the conquistador who was Chile's first governor, it's flanked by some of the city's chief architectural glories, including the curiously eclectic Catedral Metropolitana, with its soaring ceiling frescoes and tessellated floor tiles, as well as the stately Palacio de la Real Audiencia (Royal Town Hall), now home to the National History Museum. Most engrossing of the surrounding attractions is the Museo Chileno de Arte Precolombino, which boasts Chinchorro mummies from the Atacama Desert and strange, skeletal spirit-statues from Easter Island. But even if it's a glorious day and you're loath to go indoors, you can take in an authentic santiaguino vibe just by munching on empanadas and watching the mimes and street musicians in the plaza. Ojo: The square's northeast corner is the site of some seriously intense chess matches.
5. Communing with Pablo Neruda at La Chascona
Fernando Márquez de la Plata 0192 (Providencia)
2-2777-8741
La Chascona is Quechua for "the disheveled one," and it's a phrase that applies equally to the Nobel laureate Pablo Neruda's third wife, Matilde Urrutia, and this delightful hodgepodge of a Bellavista home that he built for her. As with his poems, Neruda tacked the structure together out of odds and ends, improvising new details as the builders were hammering away. The end product? A motley architectural fantasy that recalls a child's wonderland. During the tour—which features an excellent audio guide in English—you'll encounter African statues, music boxes, Art Deco bars, enormous shoes, whiskey bottles, crazy rocking chairs, anything and everything that appealed to the poet's overflowing vitality and waggish sense of humor. Be sure to look for the portrait of Urrutia by the Mexican muralist Diego Rivera: Neruda's profile is coyly visible in her rose-swirled hair.
6. Eating and Drinking in Barrio Bellavista
Peumayen
Constitución 136 (Providencia)
2-2247-3060
Barrica 94
Patio Bellavista (Providencia)
2-3210-2200
Think Chilean food is unsophisticated, consisting only of greasy steakburgers and completos, those noxious Santiago hot dogs slathered with mayonnaise? Think again. Bohemian Bellavista is one of the top foodie districts in the capital, a veritable supernova of exquisite eateries, and it's where anyone heads who's interested in sampling Chile's growing gastro-sector. Up for something offbeat and provocative? Try Peumayen, a trendy food-as-fine-art showcase that takes diners on a journey through Chile's ancestral cuisine as developed by its indigenous peoples, the Mapuche, Aymará, and Napa Rui. The prix-fixe dinner comes in vegetarian, seafood, and meat-based versions, with bite-sized samples of 22 separate delicacies: tuna-and-seaweed ceviche, conger eel, braised oxtail in a fried milcao pancake. Or, for those looking for something more down to earth, Barrica 94 is a dusky resto-bar with a superb Chilean wine selection. Added bonus: it's located inside Patio Bellavista, an upscale shopping-and-entertainment complex whose establishments morph into discos after 12 a.m. Para una noche inolvidable.
7. Sniffing out Something Fishy at Mercado Central
San Pablo 967 (Santiago)
White-coated vendors hacking with machetes on wet chopping boards; touts beckoning passersby into eating stalls; strolling accordionists offering to play you a cueca urbana: welcome to Mercado Central, a mad swirl of fishmongers and shellfish stands that doubles as one of Santiago's go-to lunch spots. The wrought-iron Victorian skylights are worth a visit in themselves—the market dates from 1872—but the main reason you'll find this landmark bustling any day of the week is seafood delicacies like cazuela marina (fish stew) and piernas de jaiba (crab legs). The city's proximity to the sea ensures that all produce is caught-that-morning fresh. Insider tip: the smaller eateries on the sides of the market are tastier and less touristy than the glitzier ones in the center. And don't skip the machas a la parmesana—razor clams au gratin—which is something like Chile's unofficial national appetizer.
8. Haggling for Handicrafts at Pueblito Los Domínicos
Apoquindo 9085 (Las Condes)
From quiet spiritual retreat to crowded capitalist hub: such has been the trajectory of this artisanal village in the tony Las Condes neighborhood. Originally owned by the Dominican order, it's now a mecca for souvenir seekers, who approach shopping with a religious fervor equal to that of any 16th-century friar. There's no shortage of goodies to provoke their adoration: silver and lapis-lazuli jewelry, carved altarpieces, Mapuche ponchos, wooden masks. All in quaint workshops of whitewashed adobe that evoke nostalgia for the Santiago of yore. Kids will love the on-site aviary, and there are cheap lunch spots to recharge with empanadas and pastel con choclo. Oh, and the village church, San Vicente de Ferrer, is adorable.
9. Getting Back to Nature at Cajón del Maipo
(San José de Maipo)
Cajón del Maipo, the gorge where the Maipo River flows, is just 15 miles from Santiago. You'd never know it, though, from the purity of its turquoise lakes, snow-capped peaks, and thermal springs, all of which draw santiaguinos by the carload on weekends to what is unquestionably the capital's prime get-out-of-town destination. The top attraction is El Yeso Reservoir, which hosts sport fishing and windsurfing beneath an Andean view that recalls southern Chile's Torres del Paine. But the list of diversions also extends to camping, trekking, horseback riding, rafting in Class III and IV rapids during the summer, and, from June to September, skiing at the small but splendid 7,200-foot Lagunillas resort. So strap on your crampons and head out into the Chilean wild. The picturesque (but increasingly pricey) town of San José serves as a convenient base.
10. Museo a Cielo Abierto
Av. Departamental, Calle Tristan Matta, and Calle Carlos Edwards (San Miguel)
Okay, so Bellavista may be the standard tourist stop for street art aficionados. But if you're willing to hoof it a bit, you can see something even more remarkable: a vast, open-air gallery that's revitalized an entire district. The brainchild of two locals from San Miguel barrio, the Museo a Cielo Abierto (Open Sky Museum) has been a work in progress since 2009, growing out of intensive coordination between artists and residents, and it's attracted some of Chile's top muralistic talent, including the local spray-gods Dasic and INTI. The upshot has been to turn the dilapidated walls of several public-housing projects into a rainbow of motifs and themes, taking in the country's indigenous past as well as the contemporary struggle for workers' rights. A mandatory stop on your tour of Chile's exuberantly on-the-go capital.
Recommended Tours
Don't Forget to Share This Post!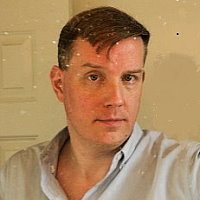 Mike Gasparovic is an independent travel writer based in Lima, Peru. He has written for Fodor's, Peru This Week, and a host of online websites, in addition to creating two book-length guides for expats new to his adopted hometown. His chief interests are the history and culture of the Spanish-speaking world. His blog is Latin America Confidential.