Part weather-beaten seaport, part artists' bohemia, part living watercolor, Valparaiso, Chile is a Latin American city like no other.
It's a hillside city, with a mazelike warren of ramshackle houses crowding its slopes. It's also a city of nostalgia, drowning in memories of its former maritime glory. But most of all, it's a city by the sea, awash with all the decadence and romance of a South American port of call, and teeming with a variegated cast of sailors, dockworkers, prostitutes, painters, poets, and foreigners who have wandered into its waterfront neighborhoods and overstayed their visas. When UNESCO made it a World Heritage site in 2003, they merely confirmed the judgment of Pablo Neruda, whose passion for the city's alleys and byways was so desperate that it inspired several famous odes to the puerto loco where he sought refuge from political persecution in the late 1940s.
And Valparaiso, or "Pancho" as locals call it, is loco, in the best sense of the word. The porteños who live there cultivate a freewheeling, as-you-please attitude that sorts well with the eclectic population. University students rub elbows with working-class salts in the city's numerous dive bars, while graffiti artists and street musicians ply their craft on seemingly every corner.
Decline and Renaissance
Valparaiso got its start as a major port following Chile's break with Spain in 1818. Previously, its commerce had been officially restricted to the mother country and her colonies, but independence opened its docks up to foreign trade, and by the mid-19th century the city had replaced Callao, Peru as the major stopover for ships on the western seaboard of South America.
With this commercial prosperity came a massive influx of foreigners: Italians, French, Germans, and especially English braved the dangerous trip around Cape Horn to settle in the city's bustling ethnic neighborhoods, which as a result began to spread up the slopes of the surrounding hills—a trend that continues to this day.
Then, in 1914, came the Panama Canal, and everything changed. Now, instead of risking the perils of the Straits of Magellan, commercial freighters could cut directly through Central America, causing the city once known as "the Jewel of the Pacific" to fall into a long decline. Dockworkers' strikes, earthquakes, and the flight of the moneyed families further added to Valparaiso's woes. By the time Pablo Neruda moved there in 1948, the city felt like a relic from a former time, its best days behind it.
Or so it seemed. In the last two decades, Valparaiso has undergone a civic and cultural resurgence. A grass-roots civic movement has revitalized the old neighborhoods and inaugurated several noted music festivals, causing the city to be named Chile's Cultural Capital by the national congress. The "New Year's by the Sea" is the biggest fireworks display in Latin America, drawing over one million visitors annually. And the port itself is humming with container traffic from the copper and fruit industries, due to the advent of post-Panamax ships too big to pass through the Panama Canal. It would appear Valparaiso may have found its voice once again.
At Ground Level
To get to Valparaiso, take a bus from the Universidad de Santiago terminal in Santiago, Chile's capital. The 70 mile journey northwest costs around 3,000 pesos one way, and takes about an hour. When you get off at the main bus station, near Plaza O'Higgins, you can pick up a map at the tourist-information center to help you get your bearings.
From there, your first stop is the city's downtown—nicknamed "El Plan" by locals—which you can navigate by means of one of the trolley buses that scurry around the sea-level thoroughfares. (Several of the 1950s machines are still in full working order.) Apart from the republican-era architecture in a hodgepodge of national styles (Victorian houses abound in Santiago), check out the Arco Británico on Avenida Brasil, a monument donated by the city's British inhabitants in 1910 to mark the centenary of Chilean Independence. Also on Brasil are the headquarters of El Mercurio de Valparaiso, the world's oldest Spanish-language newspaper in continuous publication. When lunchtime rolls around, head to the nearby Mercado neighborhood to sample local specialties such as pailas marinas (seafood soup) or la chorrillana (a gargantuan platter of fried steak, potatoes, onions, and eggs).
Heading for the Hills
As vibrant as is Valparaiso's downtown, it's the 42 cerros (hills) that surround it that give the city its unique charm. Winding through these improbable residential areas is a crazy maze of stairways and back alleys, with houses that become increasingly precarious and jerrybuilt the further up you go. But if the steep slopes seem daunting, have no fear: one of Valparaiso's attractions is its ascensores, funicular lifts that hoist visitors to the cerros' peaks, where they can enjoy marvelous views of the sea and surrounding cliffs. Some lifts are over 100 years old and creak as their wooden frames trundle up the 45-degree gradients.
Exploring the cerros yields continuous surprises. Among the best known is Cerro Bellavista; its ascensor, Espíritu Santo, takes you to the Museo al Aire Libre, a series of colorful murals painted during the late 1960s by university art students. Today their florid designs read like precursors of the street art found everywhere in Valparaiso's neighborhoods. On the same hill is La Sebastiana, reportedly Pablo Neruda's favorite of his three nautical-themed houses, with heart-stopping views of the harbor. Tourists here are free to wander among the knick-knacks the poet-errant collected on his travels to all corners of the globe.
No less intriguing is Cerro Artillería, whose ascensor dates from 1893 and takes visitors on a scenic trip to the Paseo 21 de Mayo, with its mirador overlooking Valparaiso's harbor. Here you can see the often-photographed Casa Artilleria no. 156, a striking blue Victorian mansion perched precariously on one of the cerro's outcroppings, which now functions as a top-end restaurant. Also worth a visit, even if you're not a sailing buff, is the Museo Naval y Marítimo, with its cannons and relics from the 1879 War of the Pacific with Bolivia and Peru.
Perhaps the best way, however, to see the cerros is just to lose yourself in their jumble of alleys and clapboard shacks. With the city's stadium-seating layout, it's impossible to lose your bearings for long.
Day Trips and Nights Out
If you find yourself in Valparaiso for several days, the beaches of neighboring Viña del Mar make for a pleasant day trip. You can get there by way of Valparaiso's municipal buses, for around 400 pesos one way, or via the Metro Valparaiso, which runs along the Errazuriz road close to the sea. The latter is faster, but unfortunately one-way tickets are not available. Instead, you have to buy a rechargeable card and add money as you go.
Of course, no visitor to Valparaiso can pass up the city's nightlife, which runs till the wee hours of the morning and is fueled by the crowds of college students from the city's four universities. Bar Cinzano, which opened in 1896, is kitschy, crazy, and cluttered with singers of boleros and tangos who crowd into the narrow space every weekend night for their turn at the open mike. La Playa has a more bohemian feel; the mike there is more likely to be monopolized by aspiring poets than by tangueros. Wherever you go, though, you'll find Valparaiso's infectious camaraderie and democratic spirit becoming part of you, even as you wend your way home through the night streets.
In the words of the city's greatest elegist:
Valparaiso…the wide choleric ocean,
That with all its force
Hammers at your stones
Could not destroy you,
For on your southern breast
Are tattooed struggle,
Hope, solidarity, and joy
That, like anchors,
Resist all the engulfing waves of the earth.
(Editors Note: Andreas Ambarchian also contributed to this post.)
Recommended Tours
Don't Forget to Share This Post!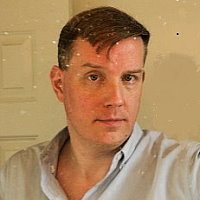 Mike Gasparovic is an independent travel writer based in Lima, Peru. He has written for Fodor's, Peru This Week, and a host of online websites, in addition to creating two book-length guides for expats new to his adopted hometown. His chief interests are the history and culture of the Spanish-speaking world. His blog is Latin America Confidential.