Argentina is a wonderfully diverse country both geographically and culturally. From tango-infused Buenos Aires to the wine country around Mendoza, the glaciers of El Calafate and the wildlife of Patagonia, it's no simple task to pick the best places to visit in Argentina. But it's this diversity that makes Argentina so special. One day you can be dancing the night away in the capital, and the next staring in awe at a whale as it breaks the surface off Puerto Madryn.
The only problem you'll have is choosing where to go. So to help you decide, here is our guide to the best places to visit in Argentina.
The Argentine capital is the national center of commerce, industry, politics and culture. And for tourists it offers an array of attractions, ranging from grand European architecture to the allure of tango to some of the best steaks in the world. It's a heady mix, and day and night the city exudes a sensuality that's hard to ignore.
Iguazu Falls is a mighty waterfall that sits on the border between Argentina and Brazil. The falls divide the Iguazu River into its upper and lower sections, with its longest drop measuring a modest 82 meters. But what it lacks in height it makes up for in width and flow. Iguazu is about 1.7 miles wide and water flows across almost all of its width, making it one of the largest waterfall systems in the world (many consider it the largest). A series of walkways let you explore the falls, whether from the Argentine or Brazilian side, and get close to the tumbling water with its endless spray, myriad rainbows, and incessant roar.
Los Glaciares National Park is the largest national park in Argentina, and its global reputation among trekkers, wildlife enthusiasts and climbers is more than deserved. It's a dazzling place of spectacular natural beauty, with shimmering lakes, pristine forests, snowcapped mountains and huge glaciers like the famous Perito Moreno. One of the two main bases for exploring the park, along with the smaller El Chaltén, is the town of El Calafate. This touristy but picturesque settlement sits on the banks of Lago Argentino, providing a perfect place to unwind in between treks and tours.
Don't underestimate the allure of Mendoza. No matter how many days you allow on your itinerary to visit this cosmopolitan city, you'll want to stay for longer. The city is located in a region of deserts, foothills and high plains to the east of the Andes, where opportunities for hiking, horse riding, rafting and other outdoor adventures abound. First, however, you'll have to put down that bottle of wine. Mendoza lies at the heart of the largest wine-producing area in Latin America, so you'll never be far from a tempting glass – or bottle – of wine as you stroll through the city's leafy boulevards.
Argentina's Lake District is a scenic region of glacial lakes, dense forests, mountain peaks and extinct volcanoes. People come here year-round to trek, climb and fish, and in winter the place fills up with eager skiers. The most popular base for exploring the area and Nahuel Huapi National Park is the Swiss-style resort town of Bariloche, with its wooden chalets, craft breweries, dairies and chocolate shops.
If you want to get away from the more touristy parts of Argentina, head to the country's northwest. Nestled beneath the Andes, this dry highland region has some of the most stunning landscapes in the country, and plenty of culture to boot. This was once Inca territory, and the locals maintain their Andean heritage, albeit mixed with gaucho culture. Salta is the main tourist hub in the region, where you'll find some of the country's finest colonial architecture as well as Inca ruins.
Founded by Welsh settlers more than 150 years ago, Puerto Madryn now provides a base for visitors who come to this windswept but beautiful part of Argentine Patagonia. One of the main attractions is Valdes Peninsula, which is home to an array of marine wildlife including sea lions, elephant seals, penguins and whales. And when you're not out wildlife spotting, you can visit traditional Welsh teahouses in nearby towns, where Welsh-speaking owners serve tea and cakes.
Commonly considered the southernmost city in the world, Ushuaia offers adventurous travelers a base for exploring Tierra del Fuego. The city is surrounded by craggy mountains, massive glaciers, enchanting forests, tumbling rivers and icy waterfalls, all within a relatively short distance inside the vast Tierra del Fuego National Park. And if you want to head even further south, hop on a cruise ship in the local port and head off on a multiday voyage to Antarctica.
The Best Places to Visit in Argentina
Travel to Argentina with South American Vacations to experience the best places to visit in this amazing country. South American Vacations offers personalized small group or private tours to all parts of Argentina.
See Also: The Argentina National Tourism Department website.
Recommended Tours
Don't Forget to Share This Post!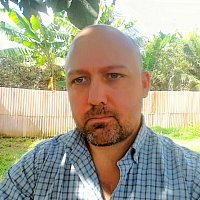 Tony Dunnell is a freelance writer based in Peru since 2009. He's the owner of New Peruvian and also writes for various magazines and websites. When he's not walking his dog in the jungle town of Tarapoto, he's off exploring other parts of Peru and South America.