Her story was known everywhere even before it was finished, and no wonder—since it sprang not from mere life, but from the timelessness of Latin American myth.
The humble, illegitimate birth near Los Toldos, on a dusty ranch on the Argentine pampas.  The scandal at her father's funeral, when her mother was briefly allowed to pay her respects, and afterwards sharply escorted from the cemetery by friends of the legitimate wife.  The flight, at 15, to the capital.  The early career as a radio and B-movie actress.  The fated meeting with the future president at a fundraiser for earthquake victims.  The passionate love affair.  The unwavering, true-believer support for her husband's political programs, designed to empower Argentina's labor unions and working poor.  The 20-hour days spent in service to the descamisados—to women, children, the elderly, all the little people traditionally neglected by the country's power structure.  The towering need to be loved.  The agonizing death from uterine cancer when she was just 33.
She, of course, is Evita Perón, and she has been venerated and reviled, called Virgin Mother and Mary Magdalene, beneficent saint and opportunistic whore, from the moment her husband took office in 1945, dividing not just Argentines but intellectual opinion and popular sentiment the world over.
So controversial was her meteoric career that even in death, she failed to achieve peace.  Her corpse, after being almost ritualistically embalmed, was spirited out of Argentina, hidden in a false grave in Milan, and later displayed on her husband's kitchen table in Spain before ultimately being repatriated to Buenos Aires, where it today lies beneath three sets of trap doors in a tomb that is said to be more secure than Argentina's central bank.
Loco?  Certainly.  But it helps to explain why she is also one of the great cultic figures of Latin American history, on a par with Simón Bolívar, Emiliano Zapata, and Che Guevara.
And also why seeking out her trail is an inevitable part of any excursion to the Argentine capital.  For North Americans, the image of Argentina's most important First Lady may be cosmetically enshrined in the arias of the Andrew Lloyd Webber musical, but in Buenos Aires, 60 years after her unquiet death, Evita still is a complex, vital woman, an imposing presence to be loved or hated, and her footsteps—should you elect to follow them during your stay in the city—lead everywhere, from high to low, and always ever deeper into that most fascinating of Latin labyrinths, the Argentine psyche.
Here are some suggested destinations to help you follow those footsteps.
La Casa Rosada
Plaza de Mayo, Microcentro
4344-3802
The rear balcony of Argentina's Presidential Palace, nicknamed the Pink House or Casa Rosada, is, as Latin American tourist destinations go, the very definition of iconic.  Facing directly onto the Plaza de Mayo, Buenos Aires's central square, it was the site of Evita's outpourings to the masses during her tenure as First Lady, as well as for Madonna's rendition of "Don't Cry for Me, Argentina" in the 1989 film version of Evita.  Today visitors can peer out from the same windows during the free tours offered on weekends, as well as see memorabilia in the palace itself.  There's also a museum next door, the Museo del Bicentenario, with more of Evita's belongings on display.
Recoleta Cemetery
Calle Junín 1790, Recoleta
4804-7040
Only in Argentina, porteños like to joke, is one of the principal tourist attractions a cemetery, but there's a reason the tombs in Recoleta draw huge crowds every year.  Simply put, they're like nothing you've seen before.  Funereal, decadent, and grand, they house the remains of the city's honored dead, and none is more honored than the former First Lady herself.  Her black-marble vault is strewn with flowers at all hours of the day and night, and the crowds only intensify on July 26, the anniversary of her death.  If you can, take a tour with one of the well-informed guides lingering near the gate: hearing the morbid comedy of what happened to Evita's remains after her death will blow your mind.
Museo Evita
Calle Lafinur 2988, Palermo
4807-9433
The exhibits at this showcase for all things Evita have a hagiographic quality to them—not surprisingly, since the former First Lady's grand-niece is the director.  Notwithstanding, the site is a must-see, since it affords a fascinating insight into the growth of the Evita cult.  Here you can see the dresses, the letters, and the early films, as well as toys and appliances distributed by the charity and welfare organizations Evita sponsored.  Even more haunting are the newsreel clips projected onto the walls, in which we hear her and her husband speak in their own voices—and the crowds answer.  A good introduction to Evita's life and times for those unfamiliar with Argentine history.
Confederación General del Trabajo
Azopardo 802, Microcentro
4334-0599
The CGT, a labor organization analogous to the AFL-CIO, was one of the Peróns' most loyal backers during the late 40s, when Juan Perón ordered the construction of this concrete bastion to house its offices.  More dramatically, though, it also provided the site for Evita's embalming and lying-in-state after her death in 1952, an event memorialized in the small museum on the second floor.  Here, in an environment eerily resembling a funeral parlor, you can see newspaper clippings and photos of the First Lady's demise, as well as the tiled mortuary, resembling a shower stall, where Pedro Ara, a world-famous mortician, worked to chemically preserve her remains.  Guided tours are available from Lorenzo Olarte, a diehard Peronist who knew both the President and the First Lady.  Ghoulish, yes, but irresistible for those hoping to understand not just Evita, but the nation that so crazily adored her.
Recommended Tours
Don't Forget to Share This Post!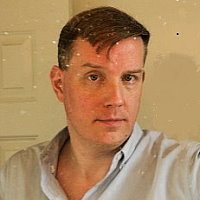 Mike Gasparovic is an independent travel writer based in Lima, Peru. He has written for Fodor's, Peru This Week, and a host of online websites, in addition to creating two book-length guides for expats new to his adopted hometown. His chief interests are the history and culture of the Spanish-speaking world. His blog is Latin America Confidential.