The Mendoza Province of Argentina is one of the great wine regions of the world. The first vineyards were cultivated here in the late-16th century, followed by a wine boom in the 19th century that turned Mendoza into the largest wine producing region in Latin America. Today, the province produces about 70% of all the wine produced in Argentina, with vineyards covering about 371,000 acres.
A number of natural factors account for the success of the vineyards of Mendoza, including the lack of precipitation, the thermal range and the quality of the soil. It also receives a large number of sunny days per year, which is enhanced by the high altitude. The average vineyard in Mendoza is between 2,000 and 3,600 feet above sea level, providing a greater intensity of sunlight than normal.
Mendoza is particularly famous for its Malbecs, which do well in the arid, high altitude region, but you'll also find Tempranillo, Cabernet Sauvignon and Chardonnay, among others. These are grown in three main regions within the province: Maipu, Lujan de Cuyo and the Uco Valley. For oenophiles (wine aficionados), touring these three regions is quite a treat, with more than 1,500 wineries to choose from.

Maipu Valley
The Maipu Valley region is located to the south and east of Mendoza city. It's a traditional wine producing region with a rich history, and it's also the easiest of the three regions to visit. One popular way to tour the wineries in Maipu is by bicycle. Most of the wineries also accept walk-in visits, so no reservations are necessary. On the downside, the Maipu Valley isn't as picturesque as the other two regions, as large parts of it are within the city boundaries, or close to major highways.
Still, this region is well worth a visit and is home to some world-famous wineries. Some of the most renowned wineries in Maipu are Familia di Tommaso, Tempus Alba, Bodega La Rural and Trapiche, which between them cover a huge swathe of Mendoza's wine-producing history, and provide plenty of opportunities to sample some excellent wines.
Lujan de Cuyo
About 40 minutes south of the city by car is the Lujan de Cuyo wine region, whose sandy soils and high altitude have become synonymous with Argentina's finest Malbecs. And while Malbec dominates the region, you'll also find Cabernet Sauvignon, Chardonnay and Torrontes.
Lujan de Cuyo played a key role in raising Argentina's wine-producing reputation to a truly global level. It was also the first region in Argentina to have a recognized delineated appellation, for Malbec in 1993. Acclaimed wineries in the region include Carmelo Patti, Ruca Malen and Catena Zapata (whose main building is designed to resemble a Mayan pyramid). Visiting Lujan de Cuyo independently typically involves more planning than the Maipu Valley, as many of the wineries require an advanced reservation. But if you choose a tour, whether by car or bike, the reservations will normally be arranged for you.
Uco Valley
The Uco Valley (Valle de Uco) is the newest of the wine regions in Mendoza, and is considered by many to be the best wine region in Argentina. It's the furthest of the three regions from the city, with the drive taking about an hour and a quarter. As such, it requires a full day to visit properly. Make the effort, however, and you'll be in wine paradise, with stunning scenery to match.
The Uco Valley is one of the world's highest wine growing regions, with around 197,000 acres planted between 3,000 and 3,900 feet. The high altitude, combined with alluvial soils, scarce rainfall (the irrigation comes from the Andes), large temperature differences between day and night, and more than 250 sunny days a year, have created ideal conditions for growing high-quality wine grapes. The region is known for its award-winning Malbecs, which are deep in color and rich in both aroma and flavor. Merlot, Pinot Noir, Semillon and Torrontes are also grown in the Uco Valley.
Most wineries in the Uco Valley require advanced reservations for visits, so plan your trip accordingly. You'll find a wide range of excellent wineries offering tours and tastings. Notable wineries include Andeluna, Salentein, Domaine Bosquet and the small Bodega La Azul, which offers a five-course lunch with wine pairings.
Read more about Mendoza.
Recommended Tours
Don't Forget to Share This Post!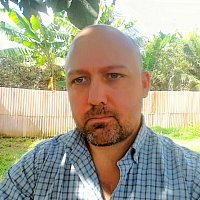 Tony Dunnell is a freelance writer based in Peru since 2009. He's the owner of New Peruvian and also writes for various magazines and websites. When he's not walking his dog in the jungle town of Tarapoto, he's off exploring other parts of Peru and South America.