La Paris del Sur, its denizens call it. The Paris of the South. And for a few brief moments, you might actually be taken in.
Those wide central boulevards, for example: they certainly feel European, with their Art Deco apartment buildings and dusky ground-floor shops. Likewise those cafes, with their old men waving their endless cigarettes as they argue politics with their chabones.
But then you notice: What's with the Day-Glo colors on some of the houses? And those metal straws the people share as they pass around their mate gourds: is that really sanitary? And just what else do these folks eat, besides vast heaps of grilled beef and pizza?
Welcome to Buenos Aires, Argentina's slightly dotty, half-European, wholly fascinating capital. Splayed out across the banks of the muddy Rio Plata, its streets are unarguably Parisian—or Madrilenian, or Old World something, with their obelisks and opera houses. However, beneath those streets' Euro-ish façade, beats a heart that's pure Argentina, to a rhythm of tangos, polkas, and lunfardo hip-hop that sets the pace for one of Latin America's most distinctive cultures. It's a city of mausoleums and milongas, fútbol and flea markets, combining the grit and romance of a salty old port with one of Latin America's most vibrant intellectual scenes, and it's a mandatory stopover for anyone interested not only in beef, but in how European and native influences can meld to produce something new, rich, and strange.
Don't miss the following must-dos, as you wander those broad European streets.
1. Plaza de Mayo
(Microcentro)
La Casa Rosada, Argentina's presidential palace, instantly evokes images of Madonna warbling Andrew Lloyd Webber to the adoring masses, but iconic balconies aside, there's no shortage of fascinating sites surrounding Buenos Aires' grand central plaza. The square itself is historically ground zero for the political protests that periodically convulse Argentine society: if you go on a Thursday at 3:30, you can still talk with the Madres de la Plaza de Mayo, the white-scarved mothers of those "disappeared" during the country's Dirty War in the late 70s. Also worth seeing: the Catedral Metropolitana, which houses the resplendent tomb of the liberator José de San Martín; and the Museo del Bicentenario, located in back of the presidential offices, where you can walk through the brick vaults of the old customs house. And yes, they really did film Evita from the pink palace's rear façade, though rumor has it the peronista purists were protesting nearby…
2. Cementerio de la Recoleta
Junín 1790 (Recoleta)
4804-7040
Only in Argentina, porteños like to joke, is one of the main tourist attractions a cemetery, but there's a reason this monumental necropolis draws equally monumental crowds. Simply put, it's like nothing you've seen before. Funereal, decadent, and grand, it houses the remains of the cattle barons and presidents who built Argentina—as well as of Evita Perón herself, who probably outdid all of them in moxie. The revered (and hated) first lady was interred here in 1976, and immediately, the spot became a pilgrimage site for her votaries, who continue to strew flowers around her black-marble vault in acts of cultish homage. If you can, take a tour with one of the guides lingering near the gate. Hearing the morbid odyssey of Evita's remains after her death will blow your mind.
3. Café Tortoni
Av. de Mayo 825 (Microcentro)
4342-4328
Cafés notables, Argentines call them—"them" being the atmospheric old bars that dot the city—and this gorgeous 150-year-old landmark on the Microcentro's main drag is the most notable of those notables, having once been the hangout of celebrities like Jorge Luis Borges, the Argentine writer whose wax effigy still occupies his regular table in one corner. It's a place of Art Nouveau skylights and Italianate stained glass, walls full of old photos and uniformed waiters who dawdle in bringing your chocolate con churros. And while today it may be more touristy than bohemian, still, if you go at the right time, you can catch a poetry contest on an off night, or a game of billiards in the dimly lit back room.
4. El Caminito
Don Pedro de Mendoza (La Boca)
This rainbow-bright street in Buenos Aires' port district of La Boca is actually one of the world's most delightful open-air art exhibits. In 1959, when the painter Benito Quinquela Martin saw that the old immigrant barrio where he spent his childhood was being torn down, he created this block-long monument (its name means "little path") to render homage to his roots. The (uninhabited) houses are reproductions of the conventillos or tenement buildings that Italian and Spanish workers lived in back at the turn of the 20th century, and their vibrant colors allude to the leftover paint the Genoese sailors used to liven them up after outfitting their ships. Today, you can wander through the souvenir shops and watch the impromptu tango displays—the street's name echoes a 1926 hit—before capping your visit with a stop at Banchero (Suarez 396), Quinquela Martin's favorite pizzeria.
5. Sunday Fair at San Telmo
Plaza Dorrego (San Telmo)
Art-Deco lamps and hundred-year-old dresses, Carlos Gardel imitators and tabloids trumpeting Diego Maradona's "goal of the century": such are the treasures you'll find at the Feria de San Telmo, an antiques and crafts fair that centers around the picturesque Plaza Dorrego, in the heart of Buenos Aires' bustling, bohemian San Telmo district. Held each Sunday from 10 to 5, the fair lets porteños trot out their nostalgia for a romantic Argentina now forever disappeared—while also making solid profits from visiting international collectors. There are amateur tango displays, wonderfully chaotic second-hand bookshops, and (of course) cafés notables for refueling after your heirloom-hunting. Don't miss the neighborhood's mercado, with its lovely Victorian skylight.
6. Tango Show at El Viejo Almacen
Balcarce 799 (San Telmo)
4307-7388
It's nostalgic, it's sexy, but most of all, Argentina's national dance is an art form, one that blends elegant European waltz moves with a street tradition bred in Buenos Aires' brothels, and it's very much alive at this time-honored tanguería, founded half a century ago on a quaint corner downtown. Like many tango shows, the one here comes with a sit-down dinner, allowing you to sup on stuffed grouper and cheese soufflé while you watch the dancers recreate the city's golden age of the 1940s and 50s. The walls are crowded with tango memorabilia, and the crowds are mostly aficionados. If you're lucky, one of the singers will do a sequence of Carlos Gardel numbers, such as "Por una cabeza."
7. El Cabildo
Bolívar 65 (Microcentro)
4342-6729
Unassuming and placid in its corner of the Plaza de Mayo, this white colonial hall was the fountainhead of Latin American independence. It started in May of 1810, when BA locals called an open cabildo (town meeting) in response to news that the Spanish government had collapsed under Napoleon's invasions. By the end of the following week, they had expelled the viceroy, established an independent junta, and effectively broken with the mother country. When you visit, you'll find well-organized exhibits giving a blow-by-blow account of those heady times, plus portraits, period furniture, and a pleasant café.
8. Soccer Clásico at La Bombonera Stadium
Brandsen 805 (La Boca)
4309-4700
No number of Super Bowls or World Series can prepare you for the flat-out insanity of Argentine soccer, which is truly cultish in its religious fervor. To experience this adrenaline superinjection, a clásico, or game between two major teams, is a must, preferably at one of the city's legendary stadiums such as La Bombonera. (Home of the Boca Juniors, the arena got its name from its similarity to a box of bon-bons one of the builders received as a gift.) Tickets go fast for big team like Boca or the River Plate, so look sharp. Also, scout around online for the most popular games, since club members frequently buy up the seats in pre-sales.
9. Parrilla at La Cabrera
Cabrera 5099 and 5127 (Palermo)
4832-5754
In the realm of Argentine cuisine, beef isn't just king, it's an absolute dictator, holding omnipotent sway over the city's innumerable parrillas (grill restaurants). One of its fiefdoms is this bustling eatery in trendy Palermo, which is so popular the owners had to open a second branch down the block to handle the overflow. Here you'll find the choicest of choice cuts: sirloin, ribs, sausage, tenderloin, all accompanied by tapas-style side dishes and delectable sauces such as chimichurri and tamarindo. And of course, Argentina's Mendoza province being one of South America's top wine countries, there's a fine selection of Malbecs and Merlots to wash it all down. The lomo con marinada de verduras is Oh-God heavenly.
10. Photographing the Obelisco
Av. 9 de Julio and Av. Corrientes (Congreso)
Buenos Aires' gorgeous streetscapes offer countless photo ops, but a shot of the emblematic Obelisco at the intersection of Av. 9 de Julio and Corrientes is a must-do for even the most amateur shutterbug. You can attempt a wide-angle shot from the Plaza de la República that surrounds the monument, but a better option is the top floor of the nearby Panamericano Hotel (Carlos Pellegrini 551). Perch yourself on the rooftop terrace, focus, and ¡listo! A perfect memento from your European vacation in South America.
Recommended Tours
Don't Forget to Share This Post!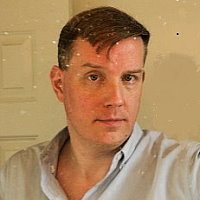 Mike Gasparovic is an independent travel writer based in Lima, Peru. He has written for Fodor's, Peru This Week, and a host of online websites, in addition to creating two book-length guides for expats new to his adopted hometown. His chief interests are the history and culture of the Spanish-speaking world. His blog is Latin America Confidential.