Wind, space, silence. In Patagonia, everything exists on a vaster scale. Sprawled out across the southern wilds of Chile and Argentina, this is where South America's landmass peters out and then ends—having saved, magician-like, its most astonishing effects for last. Wandering its huge emptinesses, one comes face to face with nature at its most sublime: soaring crags, calving glaciers, icy lakes, thousand-year-old forests. No wonder pinpointing the best places to visit in Patagonia can be so difficult.
Patagonia can overwhelm with its sheer variety. From Bariloche and the Lake District in the north to windswept Ushuaia and Tierra del Fuego in the south, its 400,000 square miles are made up of huge flatlands in the center, dotted with stunning vistas around the edges. In Torres del Paine, a trio of enigmatic peaks juts through the clouds; in Peninsula Valdes, right whales breach the frigid waters. There are also mirror-still lagoons and sandy trails at Lake Nahuel Huapi, as well as colonies of Magellanic penguins in Punta Arenas.
Charles Darwin, who visited Patagonia in 1832, found himself permanently haunted by its landscapes: "Its plains incessantly cross before my eyes…why have these arid wastes taken so firm a hold on my memory?" Below is our list of the best places to visit in Patagonia, the stark land at the world's end.
When National Geographic chose this 700-square-mile eco-reserve for the cover of its 2013 "World's Most Beautiful Places" special edition, no one was surprised. Granite pillars, neon-blue glaciers, rushing falls: Torres del Paine's vistas are without equal elsewhere on the planet. The park is also a major puma-conservation center, and you can stay at rustic refugios as you hike its expansive W-shaped loop.
An ice cap that's actually advancing? Yes, and in Los Glaciares National Park, you can even trek your way across the top of it. Perito Moreno Glacier may be the best-known of this UNESCO World Heritage Site's wonders, but its two flanking towns, El Calafate and El Chaltén, offer abundant enticements of their own, including electric-turquoise lakes and overnight stays on sheep-raising estancias. When you go, keep an eye out for marine fossils: some date back 100 million years.
Don't be confused: this Alpine-looking town is in Argentina. The Swiss-style chalets and chocolate derive from the German settlers who came here in the late 1800s, bringing with them Mitteleuropa ambiance and ski culture. That explains the awesome slopes available at Cerro Catedral, as well as the creepy Nazi presence here as recently as the 1980s. For the meditative-minded, boat tours passing from Argentina into Chile offer the ultimate chance to disconnect.
Pristine fjords are the top draw at this once-sleepy fishing port, which offers kayak and catamaran tours of some of Chile's most striking glaciers. But don't neglect the wildlife, which includes cormorant colonies and world-class fly-fishing. In nearby Mylodon Cave, the bones (and skin) of a 10,000-year-old sloth-like mammal were what inspired Bruce Chatwin's quest in In Patagonia.
Earth's southernmost city: such is Ushuaia, Tierra del Fuego's rugged, blustery capital. Outside its limits, you'll find hiking and beaver-spotting at the lake-studded Tierra del Fuego National Park, deep solitude at the Les Eclaireurs lighthouse, and cruise ships bound for Antarctica on every horizon. Don't forget to drop a line from the Post Office at the End of the World.
An orca attacking a sea lion? It's part of nature's show at Peninsula Valdés, one of Patagonia's top wildlife-spotting sites. Located 40 miles east of Puerto Madryn, this T-shaped protuberance is home to fur seals, penguins, rheas, and guanacos—not to mention the right whales that cavort offshore. After your outing, stop by a café for tea with the region's Welsh-speaking inhabitants.
Navy base, commercial port, harbor for Antarctic cruises: Punta Arenas is a shipping haven if there ever was one. But it's also a lot more. The city's lavish stone mansions reflect its history as a mining and sheep-raising boomtown, while today's travelers use it as a gateway to Torres del Paine and Tierra del Fuego. Don't miss the colonies of Magellanic penguins nearby.
The Best Places to Visit in Patagonia
Travel to Patagonia with South American Vacations to experience the best places to visit in this wind swept region of southern Chile and Argentina. South American Vacations offers personalized small group or private tours to all parts of Patagonia.
See Also: The Official Chilean Tourism website and the Argentina National Tourism Department website.
Recommended Tours
Don't Forget to Share This Post!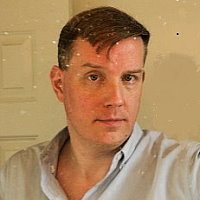 Mike Gasparovic is an independent travel writer based in Lima, Peru. He has written for Fodor's, Peru This Week, and a host of online websites, in addition to creating two book-length guides for expats new to his adopted hometown. His chief interests are the history and culture of the Spanish-speaking world. His blog is Latin America Confidential.