Alone among Central America's destinations, Guatemala has been a royal stronghold not just once, but twice. First, when its towering, jungle-bound pyramids served as citadels for Maya kings; and second, when it became capital to the Kingdom of Guatemala in the 1500s under imperial Spain. Today, this twin legacy has left a culture shimmering with regal splendor, making choosing the best places to visit in Guatemala no easy task.
Guatemala's riches start in the Petén jungle, where the silence surrounding Maya ruins like Tikal and El Mirador only deepens their brooding mystery. It continues in colonial towns like Antigua and Chichicastenango, where cobbled streets and thronging markets testify to a living Maya tradition of jade jewelry and colorful textiles. And it culminates at Lake Atitlán, a former volcanic crater that's one of the sacred places of the Maya world.
Guatemalan Nobel Laureate Miguel Ángel Asturias called his countrymen "the men made of maize." Here's our pick of the best places to visit in Guatemala—a royal land of turquoise and jade.
For 700 years, this city-state in the Petén rainforest held sway over the Maya world from Yucatan to Belize. Pyramids, temples, stelae: a throng of stunning ruins crouches amidst the brush—climaxing with the staggering Temple I, tomb for the Maya king Ah Cacao. At sunset, the views from the 213-foot Temple IV are heart-stopping. Intrepid souls can seek out other ruins hidden in the Petén, some barely explored.
Shadowed by three live volcanoes, this impossibly picturesque town bewitches with its iconic arch and pastel-colored colonial mansions. Once the capital of all Central America, Antigua attracts today due to its gorgeous ruined convents and cathedrals, product of a 1773 earthquake that reduced the town to rubble. Go during Holy Week: the alfombras—brilliantly hued carpets of flowers and sawdust used in Easter processions—will blow your mind.
"Like Italy's Lake Como, but with the embellishment of several immense volcanoes": so wrote Aldous Huxley after visiting this turquoise-colored jewel in Guatemala's central highlands. Boat rides on its windswept surface show why today's Maya continue to revere its sacred waters. In the market for handicrafts? The lakeside villages are crowded with artisan workshops.
Noisy and chaotic? Sure. But Guatemala's sprawling capital is also ablaze with energy, in its revitalized center no less than in its superb museums and restaurants. From jade masks and intricate textiles in its Maya galleries to hip cafés and live-music hotspots in downtown's Paseo la Sexta, "Guate" is on the upswing. Bring your skates—or rent a bike.
From Lago Izabal, Guatemala's largest lake, down the Río Dulce to Lívingston, a ramshackle town swayed by the African rhythms of the Garífuna people, this exotic region is a sleeper. A tangle of colonial forts, steamy jungles, and palm-lined beaches, it's a place you're as apt to spot a manatee on a riverboat tour as you are to swim in the warm thermal springs. After dark, twist your hips to Punta Rock in the local discos.
The Best Places to Visit in Guatemala
Travel to Guatemala with South American Vacations to experience the best places to visit in this Mayan archaeological wonder. South American Vacations offers personalized small group or private tours to all parts of Guatemala.
See Also: The Inguat website.
Recommended Tour
Don't Forget to Share This Post!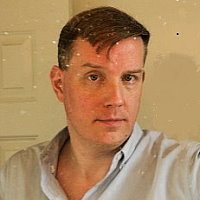 Mike Gasparovic is an independent travel writer based in Lima, Peru. He has written for Fodor's, Peru This Week, and a host of online websites, in addition to creating two book-length guides for expats new to his adopted hometown. His chief interests are the history and culture of the Spanish-speaking world. His blog is Latin America Confidential.