Rio de Janeiro is one of the most vibrant cities in the world, famous for its beaches, endless parties and annual carnival that sees as many as two million people take to the streets. But you don't have to be a fan of beaches or parties to fall in love with the city. There are plenty of things to do in Rio de Janeiro, including natural wonders, spectacular man made landmarks and colorful cultural attractions.
Here's our list of ten things to do in Rio de Janeiro.
1. Hit the Beaches
For Cariocas, as the inhabitants of Rio are known, the nearby beaches are like a second home. There's Ipanema Beach, with its beautiful people and micro bikinis, and Copacabana, where Brazilians from all walks of life gather to play beach volleyball and soccer, often between beers from a nearby kiosk. For surfing and windsurfing, head out to the 11-mile-long Barra da Tijuca Beach, or go relax at the more tranquil beaches of Prainha and Joatinga.
2. Christ the Redeemer
The statue of Christ the Redeemer is Rio's most iconic landmark, and has become a symbol of Christianity across the world. It looks out across the city from its lofty perch atop Corcovado Mountain, where it has stood since 1931. The statue is 98 feet tall, not including the pedestal, and its outstretched arms are 92 feet wide. It's naturally one of the most popular attractions in Rio, but is well worth visiting despite the crowds.
3. Sugarloaf Mountain
Sugarloaf Mountain is an instantly recognizable landmark in Rio de Janeiro's spectacular skyline. The dome-like mountain rears up above the city, its summit providing a spectacular location to watch the sunset. Getting there is half the fun, with visitors first taking a cable car from Praia Vermelha Beach up to Morro da Urca, before taking a second cable car up to the top of the Sugarloaf. It's also possible to hike up to Morro da Urca, through the forest with its numerous monkeys, before taking the second cable car to the summit.
4. Jardim Botânico
At the foot of the Corcovado Mountain sits Rio's Jardim Botânico (Botanical Garden). Covering an area of more than 340 acres, the gardens provide a peaceful oasis in the city. Opened to the public in 1822, the gardens now contain more than 6,000 different species of tropical and subtropical plants and trees. Pathways wind through the various areas of exotic tropical plants, and as you wander through the gardens you'll come across ornate ponds, picturesque bridges and monuments in this expansive botanical paradise.
5. Escadaria Selarón
The Escadaria Selarón, or Selaron Steps, are arguably the most famous and most colorful steps in Rio de Janeiro. The 215 steps run between the Lapa and Santa Teresa neighborhoods, and were created by the Chilean-born artist Jorge Selarón as a tribute to the Brazilian people. He worked tirelessly and through many struggles to cover the steps in about 2,000 colorful tiles collected from more than 60 countries. Today it's a popular spot for street photographers and selfie-obsessed tourists, as well as Snoop Dogg fans – the steps appeared in his song "Beautiful," which also features Pharrell Williams.
6. Museum of Modern Art
Rio de Janeiro's Museum of Modern Art (MAM) houses a spectacular collection of 20th and 21st century pieces by international and Brazilian artists. A fire destroyed 90% of the museum's pieces in 1978, but it has since rebuilt its collection, which now includes works by modern masters such as Pollock and Miró, and Brazilian artists like Tarsila Amaral and Hélio Oiticica. The modernist gardens around the museum are also impressive.
7. Tijuca National Park
The concept of an "urban forest" might sound like an oxymoron, but they do exist. And the world's largest urban forest, at least by some accounts, lies within the city of Rio de Janeiro. Tijuca National Park covers about 12.4 square miles, within which stands Corcovado and Christ the Redeemer. The park is a popular place for trekking, with hundreds of species of plants and wildlife. Popular destinations inside the forested park include Diamantina Waterfall, Tijuca's Peak, Excelsior Lookout and the "Bat Cave."
8. Samba
Samba is everywhere in Rio, like a constant soundtrack to the life of the city. To find the historic roots of samba, head to Pedra do Sal at the center of an area known locally as "Little Africa," where escaped and freed slaves historically built their homes. Today, music lovers come from across the world to see live bands perform here, and to take in the colorful street art and the cheap caipirinhas. You'll also find samba schools throughout the city, where you can watch the pros practice or partake in a lesson yourself.
9. Lapa
For more nightlife head to Lapa, the hottest neighborhood in Rio for drinking and dancing until the early hours. The bars, nightclubs and street parties here are full of locals and foreigners drinking beer and caipirinhas, with all kinds of music to choose from. It's also a good place to explore during the day, with old buildings and some of the city's most impressive street art.
10. Favela Tours
There are about 600 favelas, or shanty towns, in Rio de Janeiro. Favelas are associated with numerous social problems, including poverty, high crime rates, drugs and outbreaks of violence, with some favelas considered far more dangerous than others. Since the mid-1990s, favela tours have become an increasingly popular activity in Rio. This, of course, has given rise to various ethical questions, with critics raising notions of "dark tourism" and "human safaris." The best tours, however, are primarily focused in giving back to the disadvantaged communities via various social projects. So before choosing a favela tour, always carefully research the tour agency to be sure that it is ethical and that it is helping, and not hurting, the local communities.
Recommended Tours
Don't Forget to Share This Post!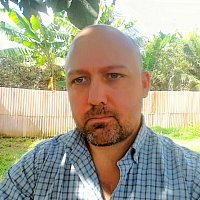 Tony Dunnell is a freelance writer based in Peru since 2009. He's the owner of New Peruvian and also writes for various magazines and websites. When he's not walking his dog in the jungle town of Tarapoto, he's off exploring other parts of Peru and South America.