Granted, it's not an easy choice. Especially given the contenders: two equally posh, equally historic seaside barrios in the Peruvian capital, two totally different vibes.
Miraflores is, for many, the more obvious pick. A hyper-modern—and also hyper-commercial—hub, it's a smash-up between a Pacific resort and a 24-hour fiesta, an upscale urb that pulses with energy in every gastro-pub and chichi boutique. By contrast, Barranco is old Lima at its most bohemian: a mellow refuge where poets and painters go to hear criollo waltzes late in the evening, where wood footbridges creak with nostalgia and pisco flows like memory in atmospheric old bars.
Ultimately, though, whether you're in Lima for a weekend or a week, lodgings-wise, these two districts divide the options between them. Divide—with no remainder.
To help you adjudicate their competing claims, here's a point-by-point comparison of these two top tourist digs in Peru's City of Kings.
Whichever you choose, rest assured: Lima's most happening streets are right outside your door.
1. Art and Culture – Winner: Barranco
Eager to check out some colonial-era altarpieces? How about a street-art mural of Peruvian hairless dogs? Or a night of música negra, the traditional dance rhythms of Afro-Peru?
If aesthetic endeavors like these have you jazzed, you're in luck: Barranco's got them in spades.
The district's arty ambiance goes back to the late 19th century, when its cafés and bodegas became hangouts for poets and writers in Lima's version of Europe's fin de siècle. The trend continued into the postwar era, when international celebrities like writer Mario Vargas Llosa and painter Victor Delfín moved in. Today, the neighborhood's cultural institutions run the spectrum, from see-and-be-seen galleries to nightly spectacles of Peru's danzas folklóricas.
Nearly every corner has its highlights. Museo MATE showcases electrifying images of Peruvian native costumes (and Princess Di!) by fashion photographer Mario Testino, while a few blocks away, the tavern La Noche pumps out an eclectic music mix—jazz guitar one night, hard salsa the next. Up for an authentically Peruvian cultural experience? Head to one of Barranco's many peñas: supper-clubs-turned-all-night-blowouts where dinner is a prelude to a raucous show of música criolla.
Oh, and whatever you do, don't miss the graffiti murals leading down to the Bajada de Baños walkway. They're legendary.
2. Entertainment and Nightlife – Tie
Tonear, hacer la juerga, parrandear, chelear, salir de rumba: limeños' prodigious lexicon of drinking-related slang shows they're a group that's serious about partying. Miraflores and Barranco are where they go to do it. If you're hot to hit up the city's nightlife, you've got some tough decisions ahead.
For starters, both districts have what's called a bulevar: a strip of rowdy, low-priced bars and discos where local hordes knock back piscos while shaking their booty on weekends. In Miraflores, it's set in the Calle de las Pizzas—so called from the abundant pie-emporia crowding its walkways—while in Barranco, you'll find it in a pedestrian alley off the main plaza.
From there, the entertainment options proliferate. On the Miraflores side, they include the swanky, all-the-beautiful-people Lima Bar, strategically located in LarcoMar mall, with its Pacific views from the outdoor patio, as well as the Asian-themed Sukha, a tony night gallery with an outsized Buddha statue and some truly colorful potions (Vietnam Cinnamon, anyone?).
In Barranco, the scene is more subdued. Ayahuasca, a yuppie gathering spot in a gorgeous 19th-century casona, mixes up luscious coca sours in its labyrinth of lounges and patios. Or, for an earthier crowd, head north to El Dragón, where pub games and cheap brews flow from a Lima mainstay whose casualness runs deep.
Wherever you end up, fret not: if you need to get your salsa on mid-week, Barranco's Sargento Pimienta—Sergeant Pepper—has you covered.
3. Restaurants – Winner: Miraflores
This one's a tough call.
It's not that Barranco lacks for exemplary eats. On the contrary: comedores like Isolina and La Canta Rana have long regaled diners with Peruvian staples such as tacu-tacu and lomo saltado, while hole-in-the-wall Chifa Chung Yion enjoys cultlike status for its chifa, Peru's version of Chinese food. Plus, now that chef Virgilio Martínez's five-star, San Pellegrino-listed Central has relocated to the district, Barranco may yet find itself morphing into the city's gastronomic center.
Still, for now, the award here has to go to Miraflores, if only for its sheer culinary variety. From the sumptuous, Amazon-inspired fusion of ÁmaZ to the Italo-Peruvian cocina del autor of the chic Rafael, Miraflores has it all.
"All" here includes not one, but two outposts in the gastro-empire of superstar cuisinier Gastón Acurio (La Mar and Panchita, spotlighting seafood and homestyle cooking, respectively), along with the sublime—no other word will do—Maido, a World's 50 Best Restaurants heavyweight specializing in the Japanese-Peruvian fusion known as Nikkei. Late-night cravings? Head to Sanguchería La Lucha on Parque Kennedy for finger-licking pork sandwiches and purple-potato fries. Sweet tooth aching? Tiny Saqra, tucked away in a quiet alley, boasts, in its raisin-and-carob-filled bombitas, the most heavenly dessert yet concocted by the mind of man.
Buen provecho…
4. Shopping – Winner: Miraflores
Start with eight teeming city blocks. Load them up with multi-level gallerías. Divide those mazes into dozens of boothlike stands. Then cram the already crowded warrens with thousands, no, tens of thousands of handicrafts, from ponchos to Andean flutes to hand-carved llamas to exquisite silverwork.
Overwhelmed yet? Don't worry: you will be. However fierce the retail warrior in you, Miraflores's handicrafts markets along Av. Petit Thouars are more than a match. Souvenir hunting here comes at a dreadful price: after just a few hours browsing and haggling, most tourists have to be carted away by the busload, utterly vanquished.
And that's not all. All over Miraflores, the commercial sirens sing. LarcoMar, one of Lima's architectural marvels, is an open-air mall set into cliffside overlooking the Pacific. On weekends, limeños from every part of the city come to stroll arm in arm, take the sea breezes, and gawk at brand-name togs. Some of the boutiques wouldn't be out of place on Rodeo Drive. Or if you're a cook looking for next-level freshness in your meats and produce, Mercado No. 1, across from a stop on the Metropolitano bus line, is a prime supplier to the city's most upscale eateries.
Postscript: Barranco may not be in Miraflores's league, retail-wise. But Dédalo, an Aladdin's cave of ceramics and whimsical home décor, puts a serious thumb on the scale in its favor. Go on a Wednesday, to hear live music in its quirky café.
5. Ambiance – Winner: Barranco
This one's a no-brainer. Tiny Barranco may be Lima's smallest district, but it's huge on charm.
To prove it, take the following tour. From the Plaza Municipal—its old-fashioned clock tower and 19th-century library are precious—stroll down the nearby steps to the Puente de los Suspiros, a romantic old wooden bridge that's served as a backdrop for countless lovers' trysts. Pause a moment to snap the requisite selfies. Then head up the hill, past the earthquake-damaged La Hermita church, to Parque Villareal. Here, on sunny days, the district's full loveliness discloses itself. Even its graffiti-covered benches seem to look out on a greener, leafier world.
Having savored the panorama, your next stop is Batalla de Junín, a quiet street that leads past azalea gardens to the malecón or seawalk, much favored by strolling couples. Views here include the hilltop cross in Chorrillos overlooking Lima's bay. At the promenade's end, you'll come to Av. Saenz Peña, a row of opulent, wedding-cake republican mansions. Some of these have been converted into modish art spaces, others into swanky hotels; all are worth a peek. A right turn at the street's end takes you back to the park via Av. Grau, where more decaying palaces salute you on your way.
For its part, Miraflores is bustling and modern, with one of Lima's prime meetup spots in Parque Kennedy. But lovely as its tree-lined streets can be, they can't hold a candle to Barranco's retro allure.
6. Ocean Views – Tie
Technically, Miraflores might have a claim to the title in this category, given that its beachfront is twice the length of its southern neighbor's. But bigger isn't always better: for many, Barranco's lookouts along the Bajada de Baños give it the knockout punch.
The most famous of these, the Mirador Catalina Recavarren, is a nighttime must-see. There, sitting on an outside terrace at El Acantilado de Barranco tavern, you can view the lights along Lima's shoreline all the way out to the port of Callao. If seaside dining appeals to you, there's also a string of glass-enclosed restaurants down on the beach itself, of which Cala is the most touted by Lima locals. And watch for strolling criollo musicians: for a few soles, you can hear a guitar-and-cajón version of "La flor de la canela."
Miraflores, meanwhile, is graced by several lovely overlooks of its own, including an emerald chain of green spaces stretching from LarcoMar up to San Isidro to the north. All are crowded with roller-bladers and bike-riders in the summer, but the perennial people-pleasers are the Gaudi-inspired parapets (and hot-and-heavy sculpture) of the Parque del Amor and, further up, the working lighthouse of the Parque El Faro.
Miraflores or Barranco? In the end, the choice is irrelevant. Inevitably visitors find themselves thoroughly, hopelessly enamored of both.
Places Mentioned:
Art and Culture – Barranco:
Museo MATE
Av. Pedro de Osma 409
200-5400
La Noche
Psj. Sanchez Carrión 199A
247-1012
Peña La Candelaria
Av. Francisco Bolognesi 292
247-1314
Peña La Oficina
Calle Enrique Barrón 441
247-6544
Entertainment – Miraflores:
Lima Bar
Malecón de la Reserva 610
Sukha
Calle Dos de Mayo 690
956-553-912
Entertainment – Barranco:
Ayahuasca
Av. San Martín 130
247-6751
El Dragón
Av. Nicolás de Piérola 168
Sargento Pimienta
Francisco Bolognesi 757
247-3265
Restaurants – Barranco
Isolina
Av. San Martín 101
247-5075
La Canta Rana
Calle Genova 101
247-7274
Chifa Chung Yion
Jr. Unión 126
477-0550
Central
Av. Pedro de Osma 301
242-8515
Restaurants – Miraflores
ÁmaZ
Av. la Paz 1079
221-9393
Rafael
Calle San Martín 300
242-4149
La Mar
Av. Mariscal La Mar 770
421-3365
Panchita
Calle Dos de Mayo 298
242-5957
Maido
Calle San Martín 399
313-5100
La Lucha Sanguchería
Av. Diagonal 308
Saqra
Av. la Paz 646
650-8884
Shopping – Barranco
Dédalo
Av. Saenz Peña 295
477-5131
Ocean Views – Barranco
El Acantilado de Barranco
Ermita 102
247-2145
Cala
Circuito de Playas
477-2020
Recommended Tours
Don't Forget to Share This Post!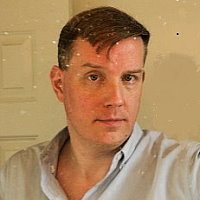 Mike Gasparovic is an independent travel writer based in Lima, Peru. He has written for Fodor's, Peru This Week, and a host of online websites, in addition to creating two book-length guides for expats new to his adopted hometown. His chief interests are the history and culture of the Spanish-speaking world. His blog is Latin America Confidential.