Lima, with its 10 million inhabitants, 49 sprawling districts, and world-class cuisine, may just be Peru's least-known destination.
True, all visitors to the Andean nation "know" Lima in that they're required to pass through its bustling airport, and some even manage to set aside a day or two to blow through a few attractions. But the majority of those who do so, do so half-heartedly, eager to move on to the fabled lands of Cuzco and Machu Picchu. In the process, they miss out on the nowhere-else-in-the-world experiences afforded by one South America's truly great cities.
Those experiences are, moreover, incredibly varied. From history (the city was the seat of Spanish power in South America for 300 years) to food (Peruvian food is widely regarded as Latin America's best) to nightlife (the live music and dance rival anything found in Argentina or Colombia), Lima has it all. No other city in South America melds present and past in such a potent, dynamic fusion.
To give you a taste of all Lima has to offer, here's a list of ten must-do experiences during your visit. Together they afford a glimpse of the extraordinary richness awaiting you in this most underrated of Latin American cities.
1. Plaza Mayor
(Lima Centro)
Declared a World Heritage site by UNESCO, Lima's central square is the perfect place to learn about the tumultuous history of what was once the richest, most powerful viceroyalty in South America. Here the past comes vividly alive in buildings that date back almost 500 years. Some high points: the cathedral houses the remains of Francisco Pizarro, the conquistador who founded the city and later was murdered by a rival Spanish faction, while the Casa Torre Tagle, in Jirón Ucayali, features the carved wooden balconies and latticed grillwork that are a limeño trademark. If you drop by the plaza around noon, you can see the changing of the guard in front of the Palacio del Gobierno, complete with marching band playing "El Condor Pasa."
2. Peña Del Carajo!
Av. Catalino Miranda 158 (Barranco)
222-3790
If you've never visited a Peruvian peña, you literally don't know what you're missing. That's because the Anglo-American world has nothing resembling this Andean cultural institution, which is half restaurant, half dance club, and wholly typical of Lima's raucous nightlife. A typical evening at a peña includes a show of musica criolla, the Afro-Peruvian tradition made famous by Eva Ayllon and Susana Baca, comedy acts, raffles, and of course, dancing—lots and lots of dancing, by the audience as well as by the performers. If it sounds chaotic, it is, exhilaratingly so, and limeños in the know widely regard del Carajo! as the best place to submit to this joyous Peruvian frenzy. Don't think, just go: the Thursday-, Friday-, and Saturday-night festivities are some of the best parties you'll ever experience.
3. Cebichería La Mar
Av. La Mar 770 (Miraflores)
421-3365
Peruvian food means cebiche, the signature coastal dish of raw fish marinated in lime juice, and since it's Gastón Acurio, more than anyone else, who has served as culinary ambassador for his country, it makes sense that he should dedicate one of his many wildly popular Lima restaurants to this plato típico. The results are breathtaking. Here you'll find over 20 different types of cebiche, as well as other, cooked seafood dishes that are unrivalled south of the Equator. Can't decide? There are several tasting plates available. Whatever you do, don't leave Lima without trying the octopus and shrimp anticuchos.
4. Museo Larco
Av. Bolivar 1515 (Pueblo Libre)
461-1835
Rafael Larco was an eminent Peruvian archaeologist who made important contributions to the study of pre-Incan cultures. When he died, he left his mansion and the thousands of artifacts he'd amassed in his 50-year career to the public, inaugurating what is today Lima's best museum. The exhibits are incredibly informative and cover pre-Colombian civilizations such as the Mochica and Huari. Highlights: quipus, the elaborate system of knots used by the Incas for record-keeping, as well as the Chimu implements for ritual human sacrifice. Be sure to visit the annex of X-rated pottery next door.
5. Paragliding from the Malecón
(Miraflores)
995-919-928
The cliffs of Miraflores offer a dazzling view of the Pacific ocean, and if adventure sports are your passion, you can get your adrenaline fix at Peru Fly, a paragliding company that sells 15-minute flights for about $50. The descent to the beach below will give you an all-day natural high, and you can have fun waving at the customers at the Larcomar shopping mall on the way down.
6. Inka Market
Av. Petit Thouars (Miraflores)
Stuffed llamas, Andean flutes, hand-woven alpaca-wool blankets: it's hard not to buy something in a country with as many colorful handicrafts as Peru, and this huge artisan's market, covering almost ten square blocks, offers the best selection in Lima. You can lose yourself for hours wandering its stalls, which sell everything from fine art and sculpture to musical instruments to cooking utensils. Remember, this is South America, so bring your bargaining skills.
7. Circuito Mágico del Aguas
Parque de la Reserva (Lima Centro)
"Magic" is an overused word, but the illuminated fountains at this lovely park in central Lima more than live up to their name. Built in 2007, the park is one of South America's most enchanting attractions. The best time to go is at night, when children can have fun trying to avoid getting soaked as they run through the pulsating jets of water and adults can sit back to watch the laser lightshow, with its animated versions of typical Peruvian dances. Afterwards, take time to sit under the trellised arbors and enjoy the gentle Lima night.
8. Puente de los Suspiros
(Barranco)
This lovely bridge is famous for being the most romantic spot in all of Lima. Its name, "Bridge of Sighs," derives from the innumerable lovers' trysts that have taken place on its creaking wooden planks, and was immortalized by the great criolla singer Chabuca Granda in a song that nostalgically recalls her Barranco childhood. A quiet evening of drinks at one of the nearby bars, Santos or La Trastienda, will make you nostalgic too for the quiet charm of this old-fashioned, bohemian neighborhood.
9. Restaurante Junius
Jirón Independencia 125 (Miraflores)
617-1000
Peruvians are justly proud of their danzas folklóricas, regional dances performed during local holidays all over the country. Among the most famous are the marinera, a flirtatious, virtuosic criollo dance that pits male against female in a ballet of seduction (the male dancer's footwork has to be seen to be believed) and the danza de las tijeras, in which the knife-wielding dancers reputedly made a pact with the devil. Junius, in the Doubletree Hilton Hotel in Miraflores, is one of the best places to sample these cultural treasures. The show features a varied buffet and ends by bringing the audience onstage with the dancers themselves.
10. Peruvian Cooking Classes
SkyKitchen, Enrique Palacios 470 (Miraflores)
446-8554
After your trip to Lima, you'll probably want to take a little piece of Peru home with you. SkyKitchen gives you the skills to make Peruvian delicacies wherever you like. The three-hour classes teach about native ingredients and include visits to the local market, food prep, and easy lessons on preparing several lunch or dinner entrees. The teacher-chefs, Christian and Yurac, are friendly and entertaining, and of course, when the lessons are finished, you're free to eat your assignments. A perfect culminating experience to your time in Peru's historic capital.
Recommended Tours
Don't Forget to Share This Post!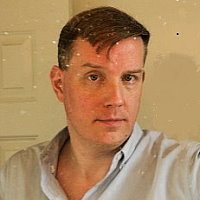 Mike Gasparovic is an independent travel writer based in Lima, Peru. He has written for Fodor's, Peru This Week, and a host of online websites, in addition to creating two book-length guides for expats new to his adopted hometown. His chief interests are the history and culture of the Spanish-speaking world. His blog is Latin America Confidential.