A chef for president?  Don't laugh: in Peru, it could really happen.
Citizens of the Andean nation take food—and those who prepare it—very seriously.  Last year, when rumors began circulating that Gastón Acurio, the country's superstar cuisinier, might run for the country's top political office, there was a media explosion.  Frenetic foodies began calling Acurio's eateries, pledging their support.  A survey by El Comercio, Peru's biggest newspaper, found some 25% of Peruvians were in favor of the candidacy.
Acurio, a 46-year-old Lima native, reportedly laughs at the idea of being Peru's jefe.  "I prefer to exercise power from the kitchen," he has said.
Be that as it may, the episode shows the esteem—no, adoration—in which Acurio is held by his countrymen.  Since launching his first eatery, the now-venerable Astrid y Gastón, in a quiet street in Lima some 20 years ago, the restaurateur has become one of the most famous and admired Peruvians on the planet.
And no wonder.  Almost single-handedly, he's made his country's cuisine a global phenomenon, elevating its humble- or outlandish-seeming ingredients (quinoa, chili peppers, guinea pig) to the level of culinary art.
Thanks to Gastón, cebiche and aji de gallina are today part of the everyday menu in many world cities, as well as a source of immense national pride among his compatriots, whose first question for nearly all newcomers to Peru is "Have you tried the food?"
Lest you disappoint them with your answer, here's a comprehensive primer on Lima según Gastón.  A visit to at least one of these seven restaurants is an essential part of any trip to Peru, but dyed-in-the-wool foodies will want to try them all as they sample the many treasures of a cuisine widely regarded as Latin America's best.
So, ¡buen provecho!—and don't worry: you can ask forgiveness of your trainer when you get back.
Astrid y Gastón
Av. Paz Soldán 290 (San Isidro)
242-4422
"South America's best restaurant": so say many critics of Astrid y Gastón.  They're not lying.  Started in 1994 by Acurio and his wife, Astrid Gutsche, this flagship in Acurio's culinary fleet revolutionized Peruvian cuisine with its cocina novoandina—a complex fusion of European and Andean traditions that makes copious use of native foodstuffs such as quinoa sprouts and stinging nettles.  Last year, Acurio reinvented his most famous eatery yet again by moving it to a striking hacienda in the San Isidro district of Lima, Casa Moreyra.
The results are more than worthy of the past.  In the main restaurant upstairs, for $240 you can try a 29-course fixed-price meal that takes you through five different regions of Peru: ocean, coast, sierra, altiplano, jungle.  Meanwhile, the casual bar-restaurant downstairs features less-pricey but still innovative concoctions such as tres tiraditos (a kind of cross between sashimi and carpaccio) and Chinese-style dumplings with guinea pig.  The menu changes daily, so prepare to be surprised.
Panchita
Calle Dos de Mayo 298 (Miraflores)
242-5957
Perhaps the best introduction to Acurio's artistry for budget-conscious travelers, Panchita (Spanish for "little belly") is Peruvian comfort food at its best.  Located in a quiet Miraflores side street, and featuring a wood-burning oven and a cozy lounge where professionals linger over pisco sours late into the evening, this understated eatery does everything to make guests feel at home, starting with the fresh bread board and ajis (pepper sauces) that arrive as soon as you sit down.
Menu-wise, Panchita has two fortes: anticuchos (kebab-like skewers, usually of beef hearts) and criollo classics such as seco de cabrito (goat stew, a specialty of northern Peru).  The anticuchos made with swordfish are a deliciously imaginative version of the former.  For criollo food, try the cochinilla de 21 días, a whole suckling pig with perfectly crispy skin and meat so succulent you won't need the accompanying salsa criolla.  This place is always busy, so reservations are advisable.
Madam Tusan
Av. Santa Cruz 859 (Miraflores)
505-5090
Av. 28 de Julio 1045 (Miraflores)
505-5092
Av. Salaverry 2370 (Jesús María)
505-5093
Madam Tusan is Acurio's take on chifa, Peru's version of Chinese food.  Born in the alleys of Lima's barrio chino sometime around the turn of the last century, this Sino-Andean hybrid mixes Cantonese recipes and native-American ingredients in juxtapositions that are sometimes striking, sometimes subtle.  It's not authentic Chinese or Chinese-American, but something new.
At Madam Tusan, part of the pleasure is the décor: the original branch is housed in a striking obsidian structure, with a black-lacquer interior and red dragon motifs.  The real draw, though, is the kitchen, with dishes that can be traditional (boneless half duck with orange and lychee) or experimental (stuffed shrimp with lucuma).  Don't miss the excellent dim sum, and be sure to try one of the bar's numerous pisco-based creations, such as the dragón loco.
Cebichería La Mar
Av. La Mar 770 (Miraflores)
421-3365
Perched on the cliffs of Miraflores, La Mar is Gastón's shrine to cebiche, the Peruvian national dish of raw fish "cooked" in lime juice and hot pepper.  Its all-seafood menu features ingredients hand-selected from Acurio's extensive network of small local fishermen to ensure quality and freshness.  Try the pasta with clams in rocoto-pepper sauce, or the octopus anticuchos.  Note: this restaurant frequently has long lines and is only open for lunch.  Go early.
T'anta
Seven locations throughout Lima.
If Astrid y Gastón is Peruvian haute cuisine, Tanta is Gastón for the masses.  Here an extensive, affordably priced menu allows diners at Lima's shopping malls and commercial neighborhoods to sample Acurio's takes on Peruvian classics in a casual, upbeat environment.  The emphasis is not innovation, but tradition.  Good choices include tacu tacu a lo pobre (steak with a fried mass of rice and beans, topped with egg) and ravioles de asado (pasta in a creamy red-wine-and-mustard sauce).
Papacho's
Av. La Paz 1045 (Miraflores)
253-6460
Av. Salaverry 2370 (Jesús María)
253-6462
Centro Comercial Jockey Plaza (Surco)
253-6464
Good burgers are surprisingly rare in Lima, perhaps because American-style fast food is still somewhat looked down on by many Peruvians.  Howsoever, Papacho's tries to remedy the deficit.  Its 20-odd sandwich creations add criollo accents to this most gringo of staples, yielding several imaginative combinations.  Best bets: the gaucha, which adds avocado and chimichurri sauce to a 300-gram slab of prime ground round, or the anticuchera, which is marinated in huacatay sauce and topped with fried potatoes.  There's also a tasty crab burger, and excellent fries.
Los Bachiche
Av. La Paz 1025 (Miraflores)
221-9283
Rounding out the international circuit of Acurio's restaurants, this Italian-Peruvian emporium is the latest addition to his culinary empire and has gotten rave reviews in the local and international press.  The innovative head chef, Cinzia Repetto, is constantly trying out new recipes.  On any given night, you may find cold seafood salad with quinoa, shrimp linguini with salsa criolla, or homemade cannelloni with estofado de pollo.  Excellent for late-night dining.
Recommended Tours
Don't Forget to Share This Post!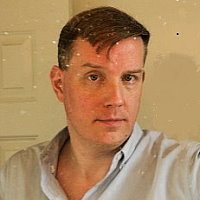 Mike Gasparovic is an independent travel writer based in Lima, Peru. He has written for Fodor's, Peru This Week, and a host of online websites, in addition to creating two book-length guides for expats new to his adopted hometown. His chief interests are the history and culture of the Spanish-speaking world. His blog is Latin America Confidential.