Slow, sleepy Colonia del Sacramento, on the Uruguayan side of the Río de la Plata, looks like a town where nothing ever happens.  But Ruben Collado knows better.
"Bueno, it happened in 1763, during the Seven Years' War.  The Lord Clive was a pirate ship that came here intending to capture the port at Colonia, which at the time was in the hands of the Spanish."
The sometime boxer, architect, scuba instructor, and sufferer of multiple rugby injuries pauses, adjusting his owlish bifocals.
"Really, they wanted to take the whole Río de la Plata, in order to consolidate British commerce, which was very powerful.  Their goal was to liberate the area from the trade restrictions the Spanish had set up for Buenos Aires and Montevideo, and to that end they brought merchandise to sell to the folks on shore.
"They failed. Why?  Because they met with serious defenses at Colonia—more than a hundred land cannons.  The Lord Clive caught fire and sank immediately.  The other ships that were with it beat a hasty retreat, and the few men who survived were taken prisoner."
The 61-year-old Argentine puts his fingertips thoughtfully together.
"Bueno, if that ship hadn't failed in its attempt to take Colonia, today we might all be speaking English in Latin America."
Collado's mini-history lesson seems at first like typical tour-guide fodder.  Except that even as he stands on Colonia's quayside delivering it, a crew he's hired is 350 meters out and six meters underwater in the river estuary, putting his investigations to the ultimate test as they painfully clear the boulders from the Lord Clive's carcass.  The burly La Plata native, it turns out, is a professional treasure hunter, and his current quarry is the sunken 18th-century privateers' brig, which he proposes to raise from the dead in a multi-million-dollar salvage operation, convert into an international shipwreck museum, and flaunt as the flagship of the long fleet of vessels he's roused from their watery graves.
The potential payoff?  A hundred thousand gold coins, sent to the bottom with the ship's captain and crew.  Estimated worth: $720 million.
Pirates, underwater treasure, full-broadside naval battles: these are just a few of the surprises I've encountered here in Colonia, whose quiet cobblestone streets belie its stormy past.  Located just a one-hour's ride by ferry from Buenos Aires, on a promontory in southwestern Uruguay, the peaceful seaside town has a long-standing rep as a getaway for Argentine day-trippers, a place you go to smell the sea breezes and taste the exquisite pleasure of doing nothing.  But—and with all due respect to idleness—if you're curious enough, like me, to try and pose the right questions to its bastion walls and crumbling convents, its wrought-iron lanterns and decaying bullrings, Colonia is prepared to whisper some fascinating secrets.
As Ruben Collado will tell you, oftentimes those secrets lurk just below the surface.
A Geopolitical Hotspot
Calle de los Suspiros—The Street of Sighs, where I'm currently standing—is Colonia's most photogenic thoroughfare, with lovely russet and rose stucco houses, antique lamps, and pink bougainvillea climbing everywhere.  It's long abounded in absolutely everything to delight the senses: art galleries, gourmet cheese shops—and prostitutes.
"It was a street of brothels," says Marco Ramírez, my tour guide.  "Formerly, sailors would come here when their ships docked to enjoy the damsels of easy virtue.  After all those months at sea, you'd hear them sighing for the ladies' charms.  Hence the name."
"But you have to remember, these shacks were the last places anybody'd want to live.  They weren't fit for humans, just ruins, basically.  And they remained that way as recently as the 1960s."
As Ramírez continues his talk, I learn that postcard-perfect Colonia has other sketchy episodes in its history besides the decadent carousings of old salts.
Its founding, for example, by the Portuguese in 1680 was doubly dubious.  First, the colonizers were occupying land that technically belonged to Spain, taking advantage of disputes over the exact location of the dividing line between Spanish and Portuguese America, laid out in 1494 in the Treaty of Tordesillas, to enlarge Portugal's holdings on the sly.  And second, they were doing so with a view to running contraband in and out of neighboring Buenos Aires, just 27 miles away across the river.  The flow chart stipulated: Portuguese cotton, tobacco, and sugar in, Peruvian silver out.
Needless to say, when the Spanish crown realized its Iberian neighbors were attempting to subvert its overseas monopoly with its Argentine colonies—and that they were doing it from an illegal base on Spanish soil—there was hell to pay.
Hell in this case took the form of a 480-man military expedition from Buenos Aires, backed by 3,000 mounted Indians.  In 1681 they succeeded in laying waste to the new town and reclaiming the territory for Spain.  But shortly after, diplomatic negotiations returned the peninsula to Portugal, thus initiating a game of see-saw that would last for the next 150 years.  In this tug-of-war between the Iberian powers, Colonia would end up changing hands no less than ten times.
The tiny port, it appeared, was a geopolitical hotspot.
Today that back-and-forth has left its imprint on numerous details of the town's charming architecture.  Right now, I'm standing on the drawbridge of the Portón del Campo, the fortified gate that's the entrance to the Casco Histórico, or old town.  The thick stone walls above me, now reconstructed, once served to guard against invaders from whichever country happened not to be in possession.  There's also the elegant Iglesia Matriz or Basilica, situated on the Plaza Mayor, where Portuguese stone and Spanish brick fuse in Uruguay's oldest cathedral.  Amidst the modern restorations, you can still see the original Portuguese columns in the corner.
Even the town's layout betrays its dual heritage.  As I amble along the narrow cobblestoned streets, my feet find themselves tracing both the old, haphazard Portuguese plan based on the contours of the terrain and the more regular grid pattern imposed by the Spanish.  Along the way, I catch sight of the occasional two-story Spanish structure with a flat azotea (tiled roof), mixed in among the single-story Portuguese dwellings, with their low stone walls, wooden trellises, and sloping gables.
Marco Ramírez sums things up.  "You've heard of portuñol, the Spanish-Portuguese mix many Uruguayans speak?
"Well, Colonia is like that."
Dead Ships
Dusk, one half hour before sunset.  I'm standing atop a lighthouse that's currently dark, leaving me with a sweeping vista of the brown Río de la Plata.  To the west, barred clouds streaked with vermilion.  The estuary appears luminously peaceful, yet according to Marco, those appearances are supremely deceiving.
"A graveyard: that's what you're looking at.  Two thousand dead ships, sunk beneath the waves.  The river is no picnic."
Indeed it isn't.  As Ruben Collado and anyone dedicated to it can testify, the Río de la Plata can be treacherous.  Just this morning, on the Buquebus ride over from Buenos Aires, a stretch of choppy water left my fellow passengers yellow.  Combined with the sudden deluges and the southeasters that can come bellowing up at any moment, the river for centuries spelled disaster for the smugglers and merchant brigs that plied its estuary.
Hence the lighthouse.  Built in 1857 atop the ruins of a 17th-century Jesuit convent, using shipping taxes levied by the recently minted Uruguayan state, it made the shipping lanes safer for the other young South American republics.  (Uruguay won its independence in 1828.)
A vivid symbol of the new, modern Colonia, rising up out of its violent past.
At this point, my hunger is rising as well, so I descend the spiral stairs to gorge myself on whatever local fare presents itself.  Marco takes me to a La Bodeguita, looking out over the waterfront, where we feast on chivito, a terrifying Uruguayan heap of salad, French fries, grilled steak, bacon, ham, melted cheese, and fried egg.
It turns out Colonia's food is as rich as its history.  Halfway through, stomach distended, I admit defeat.
At an adjoining table, a barra of drunken friends has started caterwauling and playing air guitar to "Gallos de Kentucky," now pulsing over the sound system.
Marco points a thumb in their direction. "The people of Colonia like to enjoy.  Garibaldi said as much.
"You know Garibaldi, the Italian Liberator?  He too once occupied Colonia.  During the 1840s.  He said his red shirts went crazy here, because of the stockpiles of 'spirituous liquids' they found in the fort. Did you know that?"
I didn't.  But at this point, would anything about Colonia's past surprise me?
Recommended Tours
Don't Forget to Share This Post!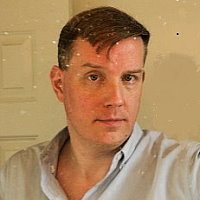 Mike Gasparovic is an independent travel writer based in Lima, Peru. He has written for Fodor's, Peru This Week, and a host of online websites, in addition to creating two book-length guides for expats new to his adopted hometown. His chief interests are the history and culture of the Spanish-speaking world. His blog is Latin America Confidential.